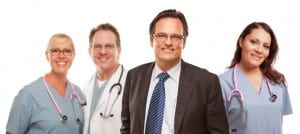 Are you searching for a medical device sales job? Read Brian's story of how he got a medical device sales job in just a little over 2 months (after a downsizing):
Dear Peggy,
Quick Story: I lost my job (down sized) in [date removed]. Even though I got several face-to-face interviews almost immediately, I didn't seem to connect with the hiring manager. I started using Career Confidential in August and getting on the [Free Training] Webinar calls. I asked questions and you answered them on the calls. I followed your advice on many things, especially about LinkedIn and going around recruiters [and hiring managers]. I worked at making connections on LinkedIn and I talked to hiring managers directly. This upset some recruiters at first, but when they saw how driven I was they helped me.
I start a fantastic job this Monday with a salary 20% higher (I negotiated) than they first offered. So this will probably be my final Webinar call. But I leave with a almost 1000 LinkedIn connections, a better resume, a Medical Device position in my specialty that I really like.  I [also] have confidence that if I get downsized or my company goes bankrupt, I know where to get the tools and the attitude to quickly find a great position.
Thank you,
Brian J
Here's how Brian got his medical devices sales position so quickly:
He even negotiated a 20% higher salary from the initial offer (see how easily you can do this, too, in this fantastic webinar with Jack Chapman on Salary Negotiation).
If you are new to medical sales, I would encourage you to see this:  How to Break Into Medical Sales.