Hi, I'm Executive Recruiter and Career Coach Peggy McKee. I'm about to show you how to get the attention and interest of hiring managers—so much interest that they will be calling you for phone interviews, asking you to come in for a face-to-face, and wanting to know more. You'll see more activity than you've ever had in your job search. Opportunities that you didn't even know were there are going to come knocking at your door.
It's not difficult,
and it's not expensive
You won't be lying or misrepresenting your background in any way. All you have to do is learn the secrets to writing a resume that sells you as a candidate.
How would you feel to know that people will be reading your resume thinking, "Wow! We've got to talk to this person?"
How would it feel to be called by a hiring manager of a company you thought you had no chance with to ask you in for an interview?
How would it feel to have companies chase you for the job, instead of the other way around?
The secrets to writing a resume that gets reactions like those are the same across all industries.
So how do I know that?
Because I've worked with job seekers from all kinds of industries, and I've taught them these secrets, and they got the results I just told you that you could have.
Let me give you just a little of my background
I started out in sales. I moved up the ladder really quick, and became the youngest Regional Sales Manager in my company. I was really good at selling my product, and I was really good at selling myself as the right candidate for those promotions.
My personal life required me to make some adjustments to my career, so I gave up the sales job that I had to travel so much for, and I started recruiting. Do you know how many resumes I've seen in over 12 years as a recruiter? Thousands. Tens of thousands. I've seen the worst of the worst, and the best of the best. And I got so that I could tell very quickly which ones were going to grab the interest of my clients, the sales managers who were hiring reps to fill those roles.
Because I was a recruiter, I had people calling me who weren't even in my industry to help them with their resumes. And I like to help people. There's nothing more important in your life than finding the right job that is such a big part of the life you want to live. So eventually, I branched out into Career Coaching, where I was working with job seekers from everywhere—sales, accountants, engineers, scientists, public relations, marketing, you name it and I had a client from there.
And so often, people made the same mistakes, over and over again with their resumes. They didn't know they had knock-out factors on it. A knock-out factor is something that gets you thrown out immediately, no questions asked. They didn't know what to do with their objective statement. They didn't know what to do if they had more than 20 years of experience. They NEVER knew what to do to deal with long gaps because they were laid off or they took time off to be with their kids or whatever. They didn't know how to use that resume to sell themselves as the best candidate for the job. So they were spending hours every day on the computer sending out resumes, filling out applications, even mailing paper resumes to try to be different, for months at a time…and weren't getting any responses at all.
Is that what's happened to you?
I'm not surprised. That very same scenario happens to a lot of people.
And it's crazy. I've seen very few job seekers who really and truly weren't qualified for the jobs they were trying to get. Most people go for the jobs that are at or slightly above where they are. So the problem wasn't their skills or qualifications. The problem was that they just didn't know how to package those skills and qualifications on the resume. But even people who are transitioning into a brand new industry and have no relevant experience, only transferable skills, can successfully make that transition—IF they have the right resume.
Some people try to help themselves with functional resumes, but that usually isn't a good idea. Functional resumes just make hiring managers and recruiters, suspicious of what you're trying to hide. And it makes them irritated when they have to search for your job history. Some people try to grab attention with funky paper, or different fonts, or a host of other tricks. But that's not what works.
What works is to create a resume that acts like a marketing document for you. See, the job search itself is a big giant sales process. You're the product, and you're trying to get the hiring manager to buy your product, which is to hire you. Why should he choose you over all the other products (or job seekers) out there? The resume helps to market you to that hiring manager. It gets his attention and makes him think, "Hmmm….I want to find out more about this person."
Some people hire resume writers to try to get a resume that gets that reaction, but the truth is, you don't need a resume writer. That resume writer, whoever it is, is never going to know your job and your industry as well as you do. That person is never going to know as much about your skills and your background as you do. So, that person can't market you nearly as well as you can.
YOU are the best, most qualified person to write your resume.
All you need is the knowledge to do it.
After a while, I realized I was saying the same things, and teaching the same concepts over and over again, so I decided to create a kit that explains the whole process, in detail, for everyone so I could help as many people as possible. My kit is a super easy, simple way to walk you through the concepts, the tips, and the techniques for creating a killer resume.
I call it the Extreme Resume Makeover Kit.
It teaches you how to take your experience, skills and background,
and shape them into an attention-getting marketing brochure.
It shows you how to pick out things to highlight and how to talk about them in a way that speaks to what hiring managers are looking for.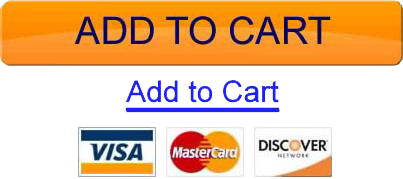 These techniques have gotten such great results that
I'd like to share a few of them with you:
"Thanks for the valuable information in the Extreme Makeover Kit. My resume looks more clear and tells in powerful language exactly what the hiring manager needs to know. The proof is I applied 3 times this week and got 3 invitations for an interview."
Kind regards
Els Van den Brempt

Remember I promised you that
you could have 3 interviews next week?
Els got them and you can too.
Jennifer Morris said:
" I took your experience and advice, put it to work, and I'm so happy to let you know that this morning I accepted a fantastic job offer… I can honestly say I would have never been able to do it without you. I know I would not have been considered if it were not for your expert advice.

I was doing the same old thing of applying online and waiting for a response. I got in touch with you on July 13th and in one-and-a-half months, I got more activity than I have ever had in any job hunting effort in my life."
Jennifer Morris

Sarah Cruise kept it simple:
Peggy,
I was offered the job! Thank you SOOOOOO much for your help. I couldn't have done it without you.

Have a wonderful day

I get feedback all the time from people who were discouraged but now they're employed at jobs they're excited about. I want that to be your story, too.
But maybe you don't believe me. Maybe you've already tweaked your resume a hundred different ways and still nothing's happening…but you think it's just the economy and no one's hiring.
That's not true. Go look on Monster or Indeed or Simply Hired. There are thousands of jobs available. The problem is, thousands of people are applying to those jobs, and your resume is just not standing out from the crowd. It doesn't have the keywords you need. It doesn't focus on the right information. It's not speaking the hiring manager's language—which is, "What's in it for me?".
The Extreme Resume Makeover Kit takes care of all that for you.
Here's how it works:
I use a video format to coach you through writing every part of your resume.
We spend time talking about your contact information at the top. I even show what to do with it if you want a job in a different city than the one you live in now. Did you know that your address alone can be a knockout factor if they have no relocation budget? They'll just go "Nope, can't do this one" and you get no chance to explain that you're willing to pay for it yourself. You're just gone.
Remember, knockout factors are called that because they are strong enough to knock you out of the running for the job, just like a boxer gets knocked out with one punch. He doesn't know it's coming, and it knocks him out of the match. Every section of your resume has the potential for knock-out factors just waiting to put you out of the game. But I'm going to show you where they are so you can eliminate them first.
I'm going to show you how to write a powerful objective statement. Some people use Summaries, because they think Objective Statements are outdated, but they are missing the point and they are missing out on a hugely valuable opportunity to sell themselves as a candidate, especially if they are moving into a new career area. I'll show you how to write one that targets the job and sells you without fencing you in.
I spend a lot of time with you talking about how to structure your Employment History, and what kinds of things you should be picking out of your skills and accomplishments to put there. If you choose the right things and the right words to describe them, you can make a big impact on the hiring manager because you'll show how you can bring value to the organization.
I've got a ton of tips you've never heard before for what to do with your Education section, your Professional Accomplishments, and your Professional Organizations that add another layer of credibility and persuasiveness.
I'll even tell you what volunteer work and hobbies can help you make your case.
Nothing gets left out. Nothing gets overlooked. I help you maximize the selling power of your resume with every single word that's on it.
It will be the most powerful resume you've ever had—and
still the easiest one you'll ever write.
I have 4 different resume templates you can use for structure and formatting, so all you have to do is pick one and cut and paste your own pertinent information in it. Or you can write it from scratch. It's up to you.
In all, that's over 45 minutes of video coaching that goes over all those things plus all kinds of extra tips:
How to choose and handle your job references
What your voice-mail message should say when they call you
How to avoid the "Job Jumper" stigma if that's an issue for you
How to manage electronic formatting so it doesn't arrive in front of the hiring manager all screwed up. You'd be surprised by how much that happens. A perfect resume in front of the sender is not always a perfect resume in front of the reader.
How to give yourself an advantage if you're part of a minority group
And so much more…
The Extreme Resume Makeover Kit takes all the
guesswork out of writing a killer resume.
It will be the easiest and most powerful resume you've ever written, and it will absolutely and dramatically shorten the amount of time you're in the job search because you will stand out from everyone else.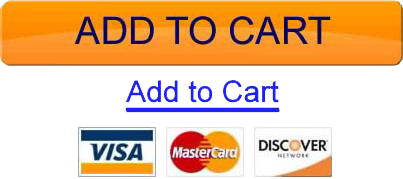 Warning:
Before You Buy This Kit
I want you to know something…when you open up your kit, you might be surprised.
You might be expecting to find a magic, brand-new resume format or style…you won't.
I teach people to use a reverse chronological format because that's what hiring managers like.
When you start messing with funky formats (including functional resumes) it just irritates hiring managers—nobody wants that.
I teach you what to include on your resume to make it PERFORM better.
To get INTERVIEWS.
So if you think format is everything, DON'T buy this kit…you're too far gone and I can't help you.
But…
if you want to know what to include in a chronological format resume to get the attention of a hiring manager;
if you want to know what to leave out of your resume that wastes space and kills your chances;
if you want to know how to sell yourself for the job EVEN if you don't have the 'perfect' experience;
Then this is the kit for you.
You can have an interview-getting resume in less than an hour.
One hour of my teaching and your effort and you can change everything.
Think about what that will do for you. What will it feel like to have your phone ringing and when you pick it up, it's a hiring manager who can't wait to talk to you? What will it feel like to have recruiters offer you opportunities you would never have heard about? How great will it feel to have as many interviews as you want, so you have your pick of jobs?
If you're out of work, how great is it going to feel to start collecting a paycheck again? What kind of a difference will that make for your life?
You might be thinking, "Boy, she's doing a big build up here….this kit must be really expensive."
I mean, we all know how much resume writers charge. Hundreds, or sometimes even thousands of dollars, depending on what level you're at.
And if you think about how much money you're losing for every month you're out of work, that's thousands more. Do you make $3000 a month? $5000? More? Not everybody realizes that as a loss, but it is. You can't ever make up that time again, and so that money that SHOULD have been in your pocket is gone forever.
Or you could think about it in terms of how much I charge my coaching clients. That's $250 an hour, and there's almost 45 minutes of resume coaching, plus another 13 minutes of technical instructions for the template, so that's almost an hour.
But guess what? I'm not in the price-gouging business. I'm in the helping-people-get-a-job business. So I'm not charging $1000, or $500, or even $200.
Can you believe it? That's a great deal, isn't it?
I told you, I like to help people. It's important to me that you get a job as soon as possible.
Full year, 365-day no-hassle money-back guarantee
At Career Confidential, we back every one of our products with a full year, 365-day no-hassle money-back guarantee. If this Extreme Resume Makeover Kit doesn't do the things for your job search that I said it would, I'll give you your money back. Call me or email me and say, "Hey, Peggy, this isn't working for me, and I want a refund." And just like that, I will give you the refund. You have a full year to make up your mind.

And if that isn't enough to convince you to give it a try, let me add one more thing:

If you buy the Extreme Resume Makeover Kit today, right now, I'll give you my audio training podcast on Brag Books as a bonus. Have you ever used a brag book in your interview? It is a fantastic tool that provides evidence of your past performance…like annual reviews, awards, compliment notes, thank you notes, examples of projects, and so on, all gathered in a binder to show the hiring manager in your interview. They are very impressive tools. My podcast tells you all about what you can put in them, how to set it up, and how to talk about it in the interview—exactly what to say. It's a 10-minute podcast, and I sell it every day on my website for $17, and I will give it to you as a free bonus today when you buy the Extreme Makeover Resume Kit.

And even if you give me back the Extreme Resume Makeover Kit and take your refund, you get to keep the Brag Book podcast free.

I can't possibly be any more fair than this.

I want to make it absolutely crystal clear that you have nothing to lose and everything to gain.

In an hour, you're going to have a completely different document. You'll be stunned by the difference my tips make in the impact of your resume. You'll be confident that it sells you as a candidate, and you'll be excited to send it out. You're going to start getting the phone calls you've been waiting for. And you're going to be employed within a few short weeks. Your new boss is going to introduce you to your new co-workers with a big smile because he'll be so happy you're on board.
You get the Extreme Makeover Resume Kit-with my expert coaching on writing your own resume.
You get the 365-Day Money-Back Guarantee.
You get the Brag Book podcast.
And, I'm even going to throw in
One Extra-Special Bonus…
a Personal Review of Your Resume
If you hit the "Add to Cart" button and buy this kit RIGHT NOW, we will tell you how you can email your resume to me at Career Confidential…and I will personally look it over and give you my feedback on the 3 biggest changes you need to make.
But I can ONLY offer this incredible bonus to the first 100 buyers.
That's all waiting for you if you go ahead and hit the "Add to Cart" button now. Once you click on the button, it will take you to a screen where you fill in your name and credit card information (so have it ready) and then you'll get an email within minutes that contains your access codes and instructions for how to get to your new Extreme Resume Makeover Kit—and your Brag Book Podcast.
Think about this:
If you go ahead and do this right now, in an hour you could have a powerful selling resume, and in a few weeks you could have a brand new job. If you DON'T go ahead and do this right now, chances are that in a few months, you'll still be struggling with trying to get an interview.
The truth is, the job market is rough right now, and you need all the help you can get.
You should get the Extreme Resume Makeover kit. It's a small investment in yourself that you deserve, and there's no risk to you at all.
Our buying process is completely secure. Your information is completely safe.
Our customer service team is second to none. If you have questions, we've got you covered.
Our guarantee is the strongest one you'll find anywhere.
This is a good decision, and you're going to be emailing us to thank us in the near future, I know it.
I don't want to see you struggling in your job search. I don't want you to have to keep redoing your resume. I don't want to see you keep getting disappointed by a phone that doesn't ring. I don't want you to keep losing money because you're not working.
I want to see that email from you about how this kit helped you get the interview that got you the job.
Get the Extreme Resume Makeover Kit and
take the first step to your new job now.