Job Interview Question
Why do you want to join this company?
How To Answer Interview Questions Series
Table of Contents
Click to expand question sets, then click individual questions to read the post.

All companies want to know that you want to work for them rather than you just want a job.  An enthusiastic employee is a better employee—and more pleasant to work with, too.

A good answer to this question should always be part of your job interview prep. Your answer to this question should sound like, "I want to join this company because…" and then you need to list at least 3 reasons why.

The first one should always show fit in terms of professional skills: "…I can see where my skill sets would benefit you in this particular position.  Because they would benefit you, I would also benefit personally, professionally, and financially from that.  If I can come in here and fix this problem for you, I'm sure you'll have other problems I can fix down the road, and that looks like a great future for me."

This one tells them why you're excited about what you can do for them.  It still places the emphasis on what they're getting out of hiring you.

The second one can show fit, but more of a cultural fit:  "Another reason I want to join this company is that I like the culture.  It fits me. I like what I've been reading about the company, and it seems like a great fit for my personality and values and who I want to be working for."

The more specific you can be in your answer, the better.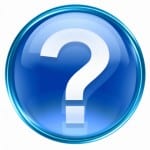 It is absolutely critical that you do your company research before the interview so that you can give these specific examples.  What does this company do that appeals to you?  Is it a top company in its field?  Are they known for their cutting-edge products?  Do they have a great reputation for customer service?  Are they known for being a great place to work?  Do they emphasize employee development? Talk about those things that speak to you about the company and your fit for it.
And then you can say something that personalizes it a little more, like:  "The job is in a great location for me.  I've always wanted to move here."
Or, "It's only 5 minutes from my house, and I love that."
Or, "I've always used these products, and I just love them and am really excited about being a part of that." Something that gives you another reason of your own for wanting this job.
Show them your sincere enthusiasm.  All of these reasons give them one more reason to hire you.
———————————————————————-
Ace your interviews! Watch my free webinar on Perfect Interview Answers!
Discover the best interview answers, critical mistakes to avoid, and an interview hack that will seal the deal. Interview for any job with confidence!