Job Search Tip
YouTube
Fastest Way to Find a Job Series
Table of Contents
Click to expand question sets, then click individual questions to read the article.

Posting a video on YouTube to try to find a job might sound like a desperate, last ditch effort, but think again.  If you're on LinkedIn, Facebook, Google Plus, or other social media networks, why wouldn't you be on YouTube?  There are lots of things you can do on YouTube that you just can't do through anything else.  A picture is worth a thousand words, right?  Maybe a video is worth ten thousand.

So what can you do on YouTube to find a job fast?

Post a video resume.  But don't just read your resume.  The video should be a supplement to your resume, not a substitute for it. So, don't read it—talk about it.  Highlight one or two great key points that make you a great candidate in your field.  Show your personality.  You can put a link to your LinkedIn page in the text below, so your audience can click to find you.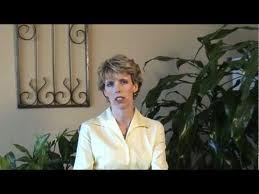 Create videos that showcase you as a Subject Matter Expert.  Post 1-minute videos that offer tips that would be helpful in your field.  Again, below the video, put a link to your LinkedIn profile.
Create videos that show your creativity, skill, or talent.  If you do something that's easier to describe by showing rather than telling, then a video just might be your best option.  Most people might think of singing, dancing, or some other art-based area, but what about sales or customer service reps who depend heavily on their bright personalities?  What about designers?  Show a video of your designs.
It's easy to get an account and post a video on YouTube. But what you do want to watch out for is your quality.  You don't have to get a sound crew or lighting technicians, but you should keep an eye on a few key things:
Have a clean background.  People will notice what's behind you.  Make sure it's attractive, clean, and neat.
Adjust your lighting.  Do a run through to see how your light looks first.  Use natural light, or move lamps and other lighting around until it's flattering.
Confirm your sound.  Make sure your microphone and speakers work, and make sure you have no background noise to distract from what you're saying.
Check your appearance, especially your makeup and hair.  Wear something solid-colored.  Video tends to wash some people out, so you might have to add a little more makeup than normal to make up for it.
Every time you put something online, it contributes to the personal brand you're building and helps you get found by hiring managers and recruiters.  YouTube videos are a simple, creative way to help you reach your job search goals.
If you can't get past the online application, or you can't find the job you really want, watch my free webinar:  Stop Applying and Get Hired Instantly!
See how thousands of jobseekers skipped online applications, got multiple interviews, and got hired fast. Get a better job faster!