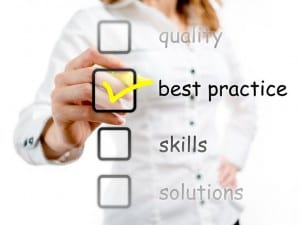 The way you go about your job search is more important than anything else (like your age, your employment gaps, or whatever unemployment rates you're dealing with). Jennifer faced some big issues, but got her dream job after her first interview.
I'm one of those people who gather information from every corner of the universe and then distill it down for my own consumption. Having gone through that process with my job search strategies, I found that Peggy McKee has the best, most forward-thinking and effective information. She is 'Best Practices' job strategizing. The information she offered helped me to land my dream job after my very first interview. I'm in California where the effective unemployment rate (including those just recently graduated, those returning to the job market after a lengthier time away, and those who simply do not fit the statistical model for how the unemployment rate is calculated) is one in five (20%). I had age issues (I'm 59), I hadn't worked in 1 1/2 years due to health issues, so I was not among the candidates most likely for immediate hire. I started my new job last week and I could not be happier. Thank you, Peggy.  - Jennifer Toland
What Job Search Best Practices should you be following?