If you're in a job search, you're probably being bombarded with advice from well-meaning friends and family. And you're probably doing some reading on your own to try and figure this thing out. But not everything you hear and see is advice you should follow. Here are 3 popular job search tips to ignore.
Don't bother applying for a job if you don't have ALL the requirements
If the company wants a potential employee to have A, B, C, D, E, and F but you only have A, B, and C, then you shouldn't bother applying for it...right? No. Could you do the job even though you don't have everything they're asking for? If the answer is yes, because your skills can transfer into that role, then you should go for it. People get hired all the time even though they don't have every quality on the company's wish list.
Here's the key to making this work: Don't apply online through HR. Typically, HR won't present someone without as many requirement matches as possible. (This can happen with recruiters, also.) Instead, go to the hiring manager. The hiring manager is the best person to see how you and your skills could fit that job. They often interview and hire people who don't perfectly match the list. Why not you?
Find out how to find unadvertised jobs and get interviews by contacting the hiring manager.
Don't call or contact the company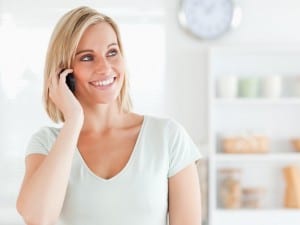 If you are ever advised not to call a company in a job listing, chances are it was put into the listing by Human Resources. And truthfully you shouldn't be calling Human Resources anyway. You DO need to call or email the hiring manager (your future boss) to get an interview. That's the best way to get it.
Hiring managers are the people with the most incentive to fill that role, and the most knowledge about who could fill it. They'll recognize your transferable skills, even if you're not a perfect match. And most importantly, they're the ones who can say, "Yes, you're hired." HR can't say yes. They can only pass you along to the hiring manager for a decision anyway. So skip them and go to the decision-maker.
It's OK to have a 3-page resume if you have a lot of experience
The only time you should ever extend your resume past 2 pages is if you're a CEO or other C-level executive, or if you have a lot of publications. Otherwise, EDIT.
Editing your extensive job experience down to 2 pages actually gives you a stronger resume. You get to pick and choose the very best of the best of your accomplishments to highlight, and your resume is filled from top to bottom with amazing, impressive things.
If you have more than 20 years of experience, you only need to go back 15 to 20 of those years on your resume. Your jobs from more than 20 years ago are likely entry-level jobs that won't be relevant for the jobs you're going after now. So just take them off.
Your resume is a marketing document that should highlight your best qualities for that company. Filling it with things that don't matter as much to that company dilutes the impact of your resume.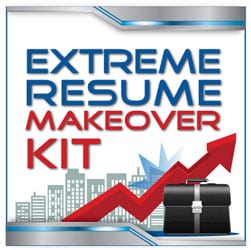 Make your resume as strong as it can be with our proven Extreme Resume Makeover Kit.
These are all 3 job search tips to ignore. And when you do, you'll have a better, stronger, faster job search.