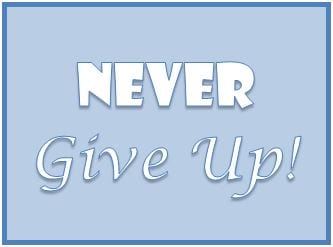 Rebecca had been laid off from her job and came to Career Confidential for help. What she learned boosted her confidence (not just in her job search, but in her career life) and got her a better job than what she had before:
Hi Peggy,

I wanted to say thank you for the help you have provided me.  I must say that the one thing I learned from you is never give up, have confidence and always be selling.  It had even helped me in my day to day work.  It is well worth the price of subscription to your service.

I have successfully secured a position in a company of my dreams, now after six months on the job, I had a pay increase of 15%, now putting me back to the same level I was earning before the last layoff.  I am at a better job, with great bosses and good work life balance.  Thank you.

Cheers

Rebecca
If you're in a rough spot with a layoff or tough job search, don't give up. All you need are the right job search skills and confidence in yourself. We have tons of resources to help you, too--with confidence, skills, and getting the job you want.
I love receiving emails like this one from Rebecca (Congratulations Rebecca!). Please let me know about your successes in your job search, too. Comment here or email me at Peggy@CareerConfidential.com.
Best of luck!