Are you applying for jobs online but not getting interviews?
You're not alone.
Only a small fraction of online applications ever make it to the hiring manager (the person who can hire you).
What are online applications?
Online applications are those forms you fill out on a job site, a corporate website, or some other site. You type in your name and employment history in response to a job ad, hit 'submit' and wait. And wait. And wait.
Most people never get a call for an interview from one of these online forms.
What happens when you apply for jobs...
The most dramatic example I have is Ed. Ed was from Boston and applied twice over several months for a job he was completely qualified for. In fact, Ed had a specialized certification the company asked for in their posting. He should have gotten an interview. He didn't.
Ed came to me for advice--I said, "Ed, you have to skip that online application and go straight to the hiring manager." (That's the person who would be your boss or your boss's boss in that job.)
Ed followed my advice, got the interview, and got hired--within a few weeks. His new boss had NEVER SEEN his applications, and yet he was thrilled to hire him.
That's why you have to stop applying online and go to the hiring manager. Otherwise, you won't get jobs you're qualified for.
How to get interviews
To get interviews, you have to stop applying for jobs online and contact your hiring manager. You need to get your resume in front of them so they can see that you'd be a great fit for that job.
This has done the trick for so many people...people who'd been job searching for months with no luck suddenly got interviews and job offers.
It isn't even complicated. You can learn what they did and you can do it, too. You could be interviewing by next week!
Because these online applications are such a problem for every job seeker, I put together a free, live webinar to show you how to pull yourself out of that failed system and get the interview you want.
 Free, Live Webinar from Career Confidential
Watch the video about it on this page.
I'll tell you what you'll learn this webinar, along with when it is and how to sign up.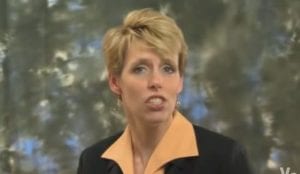 I even added a few free gifts for you.
If you're in a job search, you can't afford to be without this information.
Sign up for Stop Applying for Jobs and Get Hired Instantly.
I look forward to seeing you there!
Best of luck.