Do you think the first interview isn't as important as the second one?
Many candidates see the first interview as a get-to-know-you session.  They want to find out more about the job to see if they're truly interested, and they want to test the waters to see if the company is really serious about hiring them. So they don't even consider bringing a 30/60/90-day plan until they get to the second interview–where it "really" counts.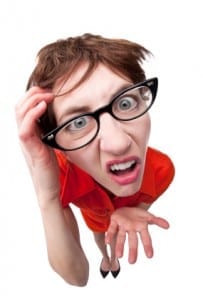 Why?  Because it takes a lot of effort to make one before they're sure it will be worth it.  A 30609 day plan for a job interview is a detailed outline specific to the company that requires a lot of research and effort to do correctly.  It sets your goals for the first 90 days on the job, and it covers training, getting up to speed, and your ideas for performing on your own.   Since it takes a lot of effort to create a 306090 day plan, many candidates see it as an over-the-top, unnecessary effort that is better left to the more-serious second interview—it'll be something new to bring that will "wow" them, and it will be easier to create once they know more about what the hiring manager is looking for.  Uhh…no.
If you're serious about your job search, get rid of that kind of thinking right now.  In this economy, your competition is pretty stiff for just about any job you're going for.  First interviews are another place companies can weed out candidates to get a manageable number of serious contenders–they use anything from inadequate answers to questionable interview behavior.  You want to start the process in as powerful a position as you can.
A 306090 day plan for a job interview will make you a 20%-30% stronger candidate.   Because it takes some effort to create a 306090 day plan, it makes a powerful impression on the hiring manager that you're the go-getter they need on their team.  And, discussing the plan results in a deeper, more detailed interview that serves both parties better than a standard interview question-and-answer session.
If you don't know where to start, you might want to take a look at a 306090 day plan example to get some ideas.