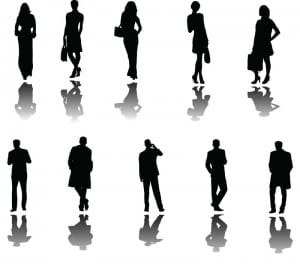 Are you trying to break into a new field or get a new job?  One way to give your resume a boost (and have a better chance of getting interviews) is to complete a job shadow of someone in your new field.
Job shadowing allows you to tag along with someone for the day, to learn what a typical day is like in their job.  It's also known as a field preceptorship, or a ride-along (especially accurate for going with sales reps on their routes).  It gives you a chance to see what it takes to work in and be successful in this new environment and ask questions throughout the day that will give you better insight into the work.
When you put your job shadowing experience on your resume, it gives you keywords that get your resume noticed.
For instance, if you were interested in learning how to get into medical sales, you would write about which doctors you called on, what the products involved were, and what kind of medical sales accounts they are.  The words you'll use are the kinds of keywords that will get your resume noticed by computerized tracking systems, and then read by recruiters and hiring managers.  The process is the same for whatever area you'd like to go into.