Ready to stand out and get interviews for better jobs? Quantify your resume. Quantifying the accomplishments turns your resume from a good one to an amazing one. It's the secret to getting hiring managers to call you for an interview.
What does it mean to quantify your resume?
Quantifying means that instead of only using words to describe what you did in a previous job, you incorporate numbers, dollars and percentages.
A quantified resume tells a potential boss: "This is clear evidence of what I've done, and what I could achieve for you."
Examples of quantification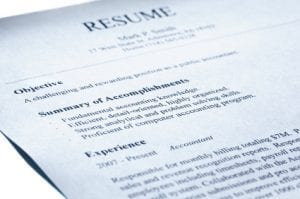 When you see the difference between a 'regular' resume and a quantified one, it becomes clear which one is the winner.
"Responsible for new client acquisition" is fine, but "Acquired 20 new clients in 6 months" is an attention-grabber.
"Responsible for product delivery schedules and budget" is not nearly as appealing as "Achieved 98% on-time delivery," or "Improved 60% on-time delivery rate to 95% in 12 months."
"Maintained company database" says what you did, but "Maintained 100% accuracy in 500,000-item database over 3 years" says why you're valuable.
Not sure if you can do this?
Most people (and maybe you're one of them) say, "I don't remember my actual numbers," or "My numbers aren't that impressive."
First—with a little research, you can probably uncover some numbers or at least get to a realistic estimate. (Never embellish your numbers.) Maybe you can find things on your performance reviews, old emails, etc. And moving forward, make sure you keep track of your performance.
Second – don't worry if you think your numbers aren't that great. Just having them on your resume is great. Not everyone will have them, so that will help you stand out. And in my experience, many people don't understand how good they actually are because they don't know exactly what others in the same role have done.
Quantify your resume!
The bottom line: If you want your resume to generate interviews for you, go through it and see where you can incorporate numbers. For every achievement, ask "How much?" "How many?" "How often?"
Use those numbers to show a potential new boss how you can benefit their company.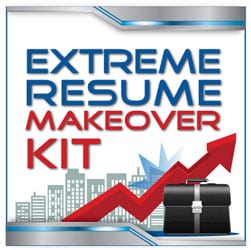 If you need more direction on this (and a perfect, proven, interview-winning resume template), check out my Extreme Resume Makeover Kit. It will give you the best resume of your life!
Best of luck.