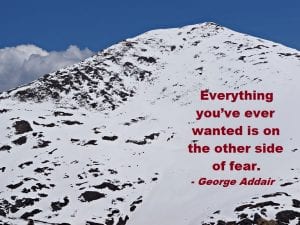 Job searching can carry a lot of fear and apprehension with it, which can sometimes keep you from doing the things you need to do. What I hope that you remember to do is always keep your eyes on your goal. Focus on what's on the other side of right now--a great new job, new opportunities, new friends, and new skills.
If you need a motivation boost, I invite you to attend one of my free training webinars this week. They are packed with motivation and practical tips to help you improve your resume, get interviews, and get the job offer you want.
See what's on the schedule for this week:  Career Confidential Free Training Webinars
Best of luck!