Happy Halloween! Whether you're escorting your little Trick-or-Treater or not, there are some big job search lessons for you in this fun holiday.
Disguise Yourself for Halloween—Not Your Job Search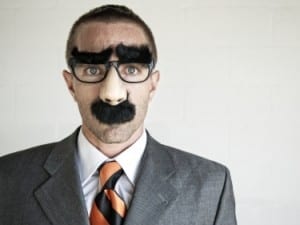 Is the real, awesome you shining through on LinkedIn? Take this opportunity to look at your LinkedIn profile like an employer or recruiter would. If you don't have a good profile with a photo, you might as well be wearing a mask.
Do you have a LinkedIn headline that describes what you do clearly? (See this video on how to write a LinkedIn headline.)
Do you have a photo that makes you real and relatable? Not having a photo makes it seem like you're not a real person, or you have something to hide, or you just don't understand social media. Your LinkedIn photo should be a head-and-shoulders shot of you in business attire, smiling.
Is your summary filled with relevant keywords? Does it describe clearly and succinctly why an employer should want to speak with you? (Check out this video on LinkedIn Profile keywords.)
Make sure your LinkedIn profile showcases the real you. Check out our LinkedIn Profile Tutorial here.
Borrow the Halloween Joy You Felt as a Kid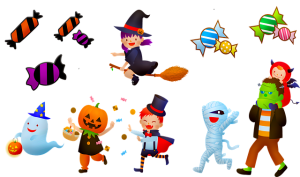 Remember putting on your costume and feeling so excited about heading out to Trick or Treat? You didn't know what you'd get at each house. You knocked on every door to see what they had for you. And you kept going until your parents said it's time to stop.
Before you contact hiring managers, remember that feeling. Immerse yourself in that memory. What did your favorite costume feel like when you wore it? Was it cold or warm when you walked those sidewalks? What did your favorite candy taste like? Think about that feeling of anticipation. This exercise will be a huge emotional boost for you so you can be enthusiastic and confident. It will carry you past any 'no' you might hear and buoy you until you hear a 'yes.'
Give Yourself a Treat
Build up your motivation and your job search skill set.