You'll solidify an employer's impression of you in the first few seconds of meeting you at your face-to-face interview. What interview attire will help you make the impression you want to make?
Suit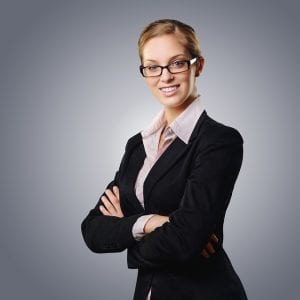 The gold standard for interview attire is still a suit. Your suit jacket should match your pants. Women, you are of course free to wear pants. You'll be more formal and conservative in a skirted suit, but wear whichever you prefer. Women can also wear a sheath dress with a matching jacket.
Requirements can vary by industry. What that means is that traditional or conservative fields like education, finance, law, government, or similar fields will expect you to wear a suit. Startups or artistic/creative companies probably won't.
In my opinion, you can't go wrong with a good-looking suit. Wearing something less than a suit, especially for a first interview, means you could be taking a risk. It's easier to offend an employer by being underdressed than overdressed.
What color should your suit be? Darker colors tend to seem more professional than lighter ones. For men, your suit should be dark blue or dark gray. Black suits can be fine, but can also be associated with funerals. Women have more leeway with colors, but still should stick to neutral, darker colors.
Shirt
The best shirt is a button-down, collared shirt in white or other light color to go with your darker suit. Make sure you iron your shirt! Employers will notice.
Shoes
Men should wear black leather shoes with dark socks.  Women should wear lower-heeled leather closed-toe shoes. Before the interview, take the time to polish and shine your shoes.
Women, if you wear a skirted suit, you probably want to wear hose with it. You will seem less professional with bare legs. If you don't want to wear hose, you should probably choose to wear pants.
Accessories or Jewelry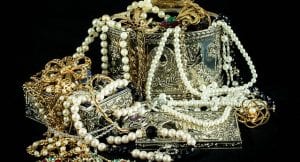 Men should generally stick with muted ties and a watch. Remove earrings or facial piercings.
Women should keep your jewelry conservative. If you have earrings, stick to studs or simple small hoops. Take out facial piercings for your interviews until you know what's acceptable at that organization. Avoid clunky bracelets that get in the way of handshakes or make noise when you gesture. If you wear rings, keep it down to one or two and make sure it isn't too big. A large ring can also interfere with your handshake.
Speaking of handshakes, take care of your fingernails. Get a manicure or just clean and trim them yourself.
Your briefcase, portfolio, or handbag should be clean, in good repair, and professional. Dark colors are best. Leather is good, but not essential.
Be sure to skip wearing perfume or cologne.
Hair
Everyone's hair should be clean and neat. Keep your hair trimmed (no split ends). Women can wear their hair up or down, but it should be professional-looking.
What about facial hair for men? If you have facial hair, you may want to shave it for interviews. If not, then keep it clean and trimmed. This is one instance where scouting the current employees of a company may help. If you see several men with facial hair at that company, it's probably fine for you, too. If you have a beard and get interviews but not offers, you should consider going to your next interview clean-shaven and see if that makes a difference.
Overall Look
Whatever you wear, make sure that it's clean, stylish, and fits you well. Clothes that don't fit or that are wrinkled have a strong negative impact on their view of you and your fit for the job.
So, iron your shirt and shine your shoes. Now's the time to pay attention to the details, because you know the employer will.
Lastly, make sure to choose an outfit that is comfortable for you to wear and makes you feel confident and powerful. That feeling will transfer to your interview performance and you'll be great.
Best of luck!
Interview Coaching
As your interview coach, I can work with you on interview prep and help you decide what to wear. Consider scheduling some time with me. Find out more here.