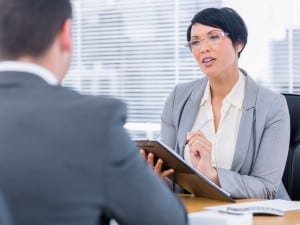 See what an HR manager thinks of Career Confidential's webinars, insights, and advice for getting hired:
Peggy,

I was a recent participant on your webinars and took copious notes on  many of your interview techniques.  As an HR manager, I was aware of and agreed with your approach and expectations.  Although I knew what to expect and how to interview,  your comments gave me a fresh perspective and reminded me of things I had forgotten. I brought these back into practice and I was able to sell myself extremely well in my following phone screen interviews. My first face to face following the screen resulted in an offer for my dream job!

Thanks so much for your insight.  I am a great believer in that regardless of our position we can always take something away from a workshop that will prove to be valuable. You provided that value for me. I am very grateful for your assistance.

Sincerely,

Dawn C.
What can we learn from this?  
(1) No matter how experienced you are in your career, you can always be refreshed in your interview skills and even learn something new.
(2) You can get your dream job in one interview, if you interview well enough.
What are the secrets to landing a great job?
You need to come to a webinar to find out.  🙂
See what's on the schedule this week:  Career Confidential Free Job Search Webinars