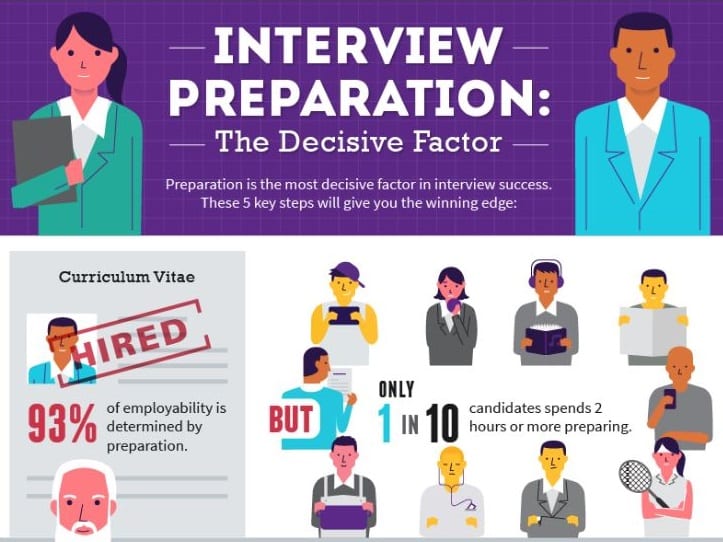 Check out this Interview Preparation Infographic from Acuity that explains why preparation is the most decisive factor in interview success.
(A big reason to create a 30 60 90 day plan!)
It's packed with stats you need to know:
93% of employability is determined by preparation
47% of candidates who have little or no knowledge of the company are rejected
75% of employers say receiving a follow up impacts their decision making
...and much more.
Preparing for your job interview is absolutely critical.
Download Career Confidential's Free Job Interview Prep Kit! Learn more about it here.
See full infographic below.