To shine in your next interview, you need to know what questions you'll likely be asked and have already thought of and practiced a great answer.  Having a bank of interview questions and answers ready to go will reduce your interview nerves and make you more confident.  That confidence will show and it will help 'sell' you for the job.
To help you, I put together 2 ebooks with 202 of the most common and the toughest interview questions you'll be asked.  With each question, I tell you why interviewers ask it and what they're looking for most in your answer, along with important words and phrases you should use.  This makes it easy for you to come up with personalized answers that make interviewers love you.
Get these ebooks or audible edition at Amazon.com:
How to Answer Interview Questions: 101 Tough Questions That Could Kill Your Interview Chances–Answered!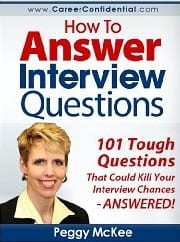 How to Answer Interview Questions II: Additional 101 Tough Questions from the Best-Selling Interview Author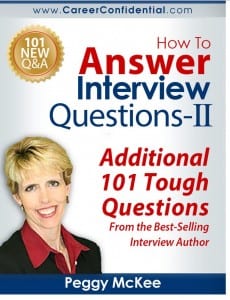 How to Answer Interview Questions (Audible audio edition)