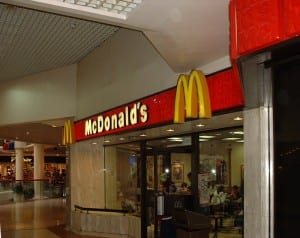 Lots of you do it every day, especially when it seems everyone's on your case and you're not hopping fast enough to please your boss. You begin to wonder: How can I get control of my own destiny and reap all the rewards of my labor?
Almost half of workers over the age of 35 want to branch out on their own, according to a recent survey by Harris Poll and CreativeLive (an online education company).
The obstacles sometimes seem enormous for older adults, ones who have picked up costly responsibilities along the way. Striking out on their own may sound too risky. They may not be certain they have the right skills for business ownership. The big question: How do I get started?
One way to lower your risk and help get you to a new and better career is to consider buying a franchise, which comes with a network of support to help you succeed in your new business. Another clear advantage of a franchise is the opportunity to talk to people already in the business to learn how they're faring, how the franchise company's systems work and whether they would do it again.
Five Easy Steps for Selecting a Franchise
1.  Rev Your Engines
Make a list of your skills and experience. Then look into different franchises in which the franchisees seem to have particular success. Start matching skills to what the owners need to do in those businesses to see where you might have the best connection.
2. Research Your Selected Business Sector
Learn where the growth is, where opportunities abound, what your geographic area may be missing, and what economic indicators are showing. Maybe local school budgets have been cut and the area has a growing need for a professionally run tutoring business. Or maybe your region lacks adequate resources for senior care.
3. Contact a Franchise Coach
A coach can help you narrow down your choices to franchises that are well-tested in the marketplace and offer the best support system for franchisees. The coach can also help make sure your research is thorough and objective.
4. Talk to franchisors and franchisees
Get the Franchise Disclosure Document from franchisors and learn the financial history of the company, as well as its key executives, and receive the list of franchisees. Franchisees are your most important resource, because they will provide the lowdown on where the franchise company is strongest and where its system may not work so well.
5. Consult a Franchise Attorney
Attorneys who specialize in this market will help you understand the potential pitfalls in a franchisor's contract and suggest ways to improve the fundamentals to help ensure your success.
Just like any new endeavor in which you want to be successful, your preparation is critical. Making a well-researched solid selection will go a long way to putting you on the road to becoming a successful business owner so you can take control of your career.
This guest post is by Dan Citrenbaum, a Franchise Coach and Entrepreneurial Consultant who helps people achieve their dreams as small business owners.  He offers free evaluations to find out what option might be the best for you.  Find Dan at www.EnterpreneurOption.com.