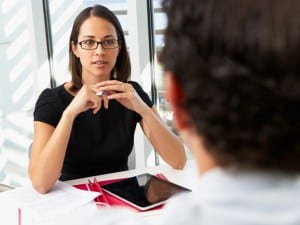 A 90 Day Interview Plan is also known as a 90-Day Plan, a Business Plan, or a 30-60-90-Day Plan. Whatever you call it, the point is that it's a plan—a plan for how you will attack your new job in the first 90 days of employment. Having a plan, or a strategy, in place helps you show your true value to a potential employer.
Why does a 90 Day Interview Plan give you a better interview?
Discussing your plan with the interviewer goes much deeper than standard interview questions and answers. It helps them "see" you in the job and shows them who you really are and what you can do to benefit their company. It's one of the best interview tools to enhance your communication (which is what interviews are all about).
What's in a 90 Day Interview Plan?
The easiest way to create a plan is to subdivide it into 3 sections:
First 30 Days – This usually consists of getting familiar with the company and all the details of your new job. You'll meet your co-workers, counterparts, customers, and support departments. You'll organize yourself and get situated before you can be effective in your job.
Second 30 Days (60 Days) – This is when you get more involved in the details…become more active, make evaluations of your actions so far, and get feedback.
Last 30 Days (90 Days) – By now, you should be on your own…implementing changes, beginning projects, generating ideas, going after new customers, etc.
How to Create a 90 Day Interview Plan
Every plan should be customized for the job you're interviewing for, and each section should be at least a page long. If you can do this on your own, that's great. If you know you need help creating a job-winning 90 Day Interview Plan, get my proven 30-60-90-Day Plan with template, samples, and coaching. It will be the best move you can make before your next interview.