In the past, having a strong personal brand was seen as a luxury to put yourself ahead of your competition. However, as technology and the digital world in general has advanced, boosting your c-level personal branding is a necessity to keep up with the competition. And if you aren't careful, your brand will be shaped for you.
Personal branding for senior level managers doesn't happen overnight, and you can't stop working on it once you've reached a certain point. It's an ongoing process that needs nurturing and attention at all times. But why is this so important? Here are some things to consider about designing your own personal brand.
Manage Your Reputation
Your online reputation means more than just about anything else today when it comes to c-level personal branding. People can say whatever they want to about you on the Internet. Managing your reputation means seeing what is being said about you and taking the necessary steps to clean up any of the negative comments and build on the positive ones. And any time you are active on social media, make sure every single comment or post reflects your brand in the way you want it to be perceived.
Create Content Based on Your Brand
Many executives write books, articles or blogs to boost their c-level personal branding. It doesn't necessarily matter which one you choose, but it does matter how the content is presented and perceived. Content creation is a great method for increasing exposure, but using the right means for sharing the content is also important.
Have Instant Credibility For Future Jobs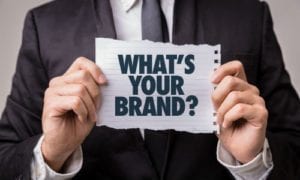 When you've designed your brand effectively and manage it appropriately, you'll have a ton of credibility for any future job you hold. Combine your c-level personal branding with using the best executive resume writing service and your options will be wide open as far as potential employers. Of course, if you're currently happy at the job you have now, then you can still continue to boost your credibility to enhance your brand and the company's brand.
Design Your Brand So Others Don't
When it comes to personal branding for senior level managers, if you don't work towards designing your own brand, then other people will do it for you. This is a challenge many executives with high visibility have. With the digital world we live in today, people are more expressive than ever before. Opinions can quickly be perceived as factual, and can quickly damage your reputation if you don't manage it and constantly work to design it.
* By Erin Kennedy, MCD, CMRW, CPRW, BS/HR, a Certified Professional & Executive Resume Writer/Career Consultant, and the President of Professional Resume Services, Inc. She has achieved international recognition following nominations and wins of the prestigious T.O.R.I. (Toast of the Resume Industry) Award. Find Erin at http://exclusive-executive-resumes.com.