2 Years of Trying On My Own Got Me Zip—
But One Shot With the Hidden Jobs Finder Got The Interview (And the Job)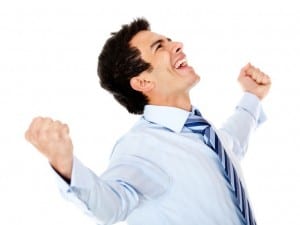 I wanted you to see this story…Mr. Allen had 98% of all the qualifications but could not get the interview. Using the techniques and proven messages in my Hidden Jobs Finder, he contacted a hiring manager and got a phone interview within a week. A couple of weeks after that, he got a very nice job offer.
Hello Peggy,

A few weeks ago, I wrote to you about a company that I had applied to twice in the last 2 years since they kept posting their ad and I had 98% of all the qualifications for the Technical Trainer position, yet still was not getting a call or an interview.

My wife said I should try your system [Hidden Jobs Finder] with this company and see if that would make a difference. I went on LinkedIn, looked up the company and could not find a recruiter or manager, but I did find a VP of Delivery & Solutions, so I figured: what have I got to lose? I sent her a message and the intro letter.  About a week later, I received an email from the Training Manager who was given my resume by the VP and she was contacting HR to set up a phone interview. Today I was called by the new VP who formally offered me the position!!!!

Soooooo, [the Hidden Jobs Finder] worked!  It got me to whom I needed to get to, in order to get my resume noticed and access through the back door. I got the salary I requested instead of having to take a 30-40K pay cut from the jobs I've interviewed for [for the last year]…[plus, I] will get a 5% bonus within 6 months of being hired which puts me over my previous salary within the first year; medical, dental, vision, life insurance benefits; 401K with 100% vesting [on] day one; 18 Paid Time Off days 1st year; 8 paid holidays and the opportunity to move up!  …Plus, I get to travel for the company nationally and internationally with all expenses covered.

I could not be happier!!

Thank you so very much for coming up with the concept! I am a believer!

E. Allen
Is there a company that you haven't been able to get your foot in the door with?
Get the Hidden Jobs Finder so you can get the interview you deserve.
Best of luck.