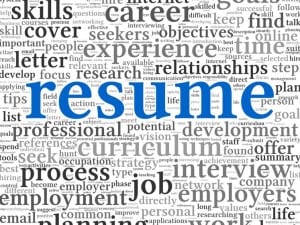 To get a recruiter's or a hiring manager's attention for a sales job, you need to pack your resume with keywords relevant to the sales arena you want. Recruiters, hiring managers, and Human Resource departments use computer searches and applicant tracking systems, searching with keywords to find resumes worth looking at further.
If you have experience, this should be relatively easy--but it would be a good idea to go ahead and check out job descriptions and listings to make sure you have the keywords they will use.
If you're new to the area and don't have much experience, you'll have to be a little more creative. (That does NOT mean you should lie on your resume. That's always a bad idea, and you're sure to be found out eventually.) You'll have to look outside of traditional job histories to get the keywords you need for a sales resume.
Potential sources for sales resume keywords:
Job Shadows / Preceptorships / Ride-Alongs - Any experience you have in your new area can be listed on your resume, giving you more keywords.
Joining Professional Organizations - Any organization related to the field you want to be in is a resource you can use.  Put them on your resume and elaborate on your association with them, which gives you even more keywords.
Skills You've Used in Other Jobs That Relate To the One You Want - Read job descriptions and listings to see what keywords they use and then incorporate the ones that apply to you into your resume.
Less Direct Connections to Your Chosen Field - Think about how you've had some kind of connection to your chosen field.  For example--if you wanted a job in medical sales, if you're in real estate but you sold a property to a group of doctors, you may want to list them as one of the accounts you sold to.  Or if you sold copiers, but you sold to clinics, physicians, etc., you can definitely list them as accounts you sold to.
Need more resume help? Check out the Extreme Resume Makeover Kit.