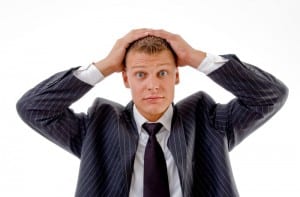 So you've had the phone interview, and now you don't know if they're moving you forward to the face to face or not. You even tried to call the nice HR woman you spoke to, but you still don't have an answer. Do you just give up? What if you really want this job?
Watch this video to get cutting edge tips on who to you need to talk to and what to say to that person in this situation to give yourself a shot at moving forward to the face-to-face.
Click to watch, and then download my Free Report on How to Follow Up After the Interview. You'll know exactly what to do after phone interviews and face-to-face interviews, in every circumstance--from your thank you note to any follow up phone calls you may need to make. This report will help you get more job offers.