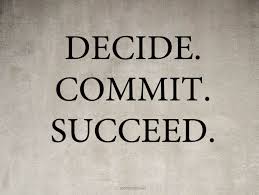 It seems every time you look at the business bestsellers list, there's a new book for how to get rich quick, become a successful entrepreneur or take control of your own life.
We all seem to be searching for some version of the same thing: a chance to reach your potential in a career where you're in control. For most of us, the idea of starting a business of one's own inspires more fear than excitement, and the incipient desire remains an unfulfilled dream.
Yet, there is a great way to go into business for yourself without all the unknowns. That is with a good franchise, which comes with a tried-and-true system, as well as training and support for you and your staff to help you get across the finish line to smooth operations and profitability.
Before you sign any contracts, you have the ability to know exactly how much money you'll need and what you'll be getting for your money. That's because franchise companies are required by federal law to disclose a virtual guidebook to their product in the form of a franchise disclosure document (FDD).
Not all franchises are created equal. Some are better than others, and you have to delve deeply to find out the truth of what they're offering and how their promises match reality. So rather than rely on some cursory preconceptions you may have about a well-known brand, commit to doing a thorough due diligence on any business you seriously consider.
What you need to know:
The franchisor's track record
Do an Internet search. You can find history of litigation, bankruptcy and information about their top executives in the FDD. (Items 1-4). You want a company in good standing that can stand behind you all along the way.
You should get a very good picture of all your startup costs, from the initial franchise fee through the cost of setting up your office/store, ongoing marketing and any ancillary costs like insurance and legal fees.
Details about the franchise system. How does it work? Is it easy to follow?
Franchisees are your best source for answers to these questions. The franchisor can tell you how it's supposed to work, but the franchisees will tell you if it's working. Find a list of franchisees in the FDD.
The nuts and bolts of what it takes to run the business
What skills are required? What experience may be helpful? What is the day-to-day life of the owner like? Does this suit you?
Do you like the management staff?
You need to have a good rapport with the people you'll be dealing with on a regular basis. Do you feel comfortable talking to them? Are they receptive to your questions, concerns, etc? Do you trust them? You should have multiple conversations with key personnel on the phone and in person before you sign any contracts.
Is the franchisor's training program and support sufficient?
This is critical information, especially if you're entering a business in which you have little experience — which is the beauty of a franchise. You can change your careers and try something different. So make sure the training and support are up to par by checking in with franchisees.
Would franchisees buy their business again?
This question seems the ultimate test of a franchise's merit. Don't forget to ask this question of franchisees.
Whether you start a business from scratch or buy a franchise, the decision should be preceded by a deliberate methodical process of review. You can be sure with the huge array of franchises available, you can find one that suits your needs.  And when you make a good match to a franchise with a great record of success, you can start your new business with the wind at your back.
Ready to make your dream of becoming an entrepreneur come true? Get your free evaluation today!
Contact Dan Citrenbaum to help you create the career you've always wanted. As a franchise coach, Dan brings years of experience helping people select and buy a franchise or existing business.
Dan spent 27 years as a successful entrepreneur and coach.  In 2010 he started the next stage of his career – he bought a franchise. And what does Dan say about his decision to buy a franchise?  He'll tell you "It's the best business decision I ever made."  You can reach Dan at [email protected] or at (484) 278-4589.
© Dan Citrenbaum 2016
This guest post is by Dan Citrenbaum, a Franchise Coach and Entrepreneurial Consultant who helps people achieve their dreams as small business owners.  Find Dan at www.EnterpreneurOption.com.