If you're unhappy at work and ready for a career change, you're probably not sure how to make it happen. Do you need to go back to school? Do you need to start at the bottom of your new career? Are you going to be shut out because you have no experience? The answer to all 3 issues is probably no. If you want to make a major career change, here's how you can do it.
Do Some Reading
You don't necessarily have to go back to school to make a career change, as long as your new career isn't the opposite direction from your old one. You can't, for instance, decide to be a surgeon if you're currently an accountant.
If your career leap isn't that large, you can bridge the gap with some research on your own. Read about your future career. Know what you'll do, what the trends are for that arena, or who the big players are as well as the up and comers. Figure out how your skills transfer into that field and be able to explain it. As long as you have the knowledge, you'll be OK in the interview.
If you do find out that you need a special certification or some other kind of proficiency, now's the time to get it.
Do a Job Shadow
Job shadows aren't just for kids. Lots of adults complete a job shadow as part of their career change research. It's never a bad idea to see what a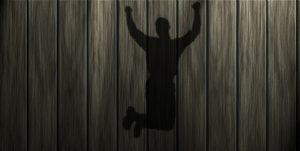 typical day on the job is like, and you can gain invaluable insights that will help you when you write your resume and when you interview.
Rewrite Your Resume
You have to write your resume for the job you want. Go back through your resume and make sure that for each job you've had, you choose skills and accomplishments with this job in mind.
Go through job descriptions for positions in your new field and see what they value and what terminology they use. Then go through your job history and see how you can pick out what they would value from your old jobs and put it into the vernacular of your new job as much as possible.
A career change is an ideal time to use a solid resume objective. Why? Resumes go into electronic databases and HR uses keyword searches to find them. You probably don't have that many places to use those specific keywords in your job history, but you can add them in a resume objective: 'Seeking a position as [ insert the name of your desired job here ] to use my skills in X, Y, and Z.' Fill in the X, Y, and Z values with your transferable skills.
Adjust Your LinkedIn Profile
Use the same principles you used for your resume on your LinkedIn Profile. You have more latitude with your LinkedIn profile than you do with your resume, so this will be easier. Sculpt your profile as much as possible to sell you to hiring managers in your new career.
For instance, where you may have had to use your actual job title on your resume, you don't have to with your LinkedIn profile. Instead of listing yourself as a vague 'Account Executive,' say what you did (like 'Software Sales Rep'). In your headline, you can say what career change you're making (Future Public Relations Specialist).
Use your summary to talk about your career change and what skills you developed in your past jobs that make you an excellent fit for this one.
Hit Up Your ENTIRE Network
Networking is crucial to your job search. Everyone you know should know that you're making a career change and what your goal is. That includes everyone you know socially, even though they have nothing to do with your job. Why? Because you never know who they know. I know one gentleman who got his corporate job through the barista at his local coffee shop. Another customer of hers was looking for someone like him, so she made the introduction. You never know.
Contact Hiring Managers Directly
This may be the most important tip of all. When you're making a career change, you can't rely on HR departments to see that you could be great in this new job. Online applications don't go well even for very qualified people, and they're even worse for newbies with no experience.
Contact hiring managers directly with your resume and cover letter. Who's a hiring manager? Anyone who could be your future boss or your boss' boss. These are the people who can most easily see how your skills and unique experience can transfer to this new role and even bring something special to it. Email them your resume whether or not they have a job posted, because you will uncover hidden jobs.
Get Help for Your Career Change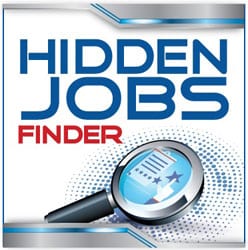 If you need more help with this, I've developed tools that have helped thousands of people just like you make that career change. Find out more about them using the links below: