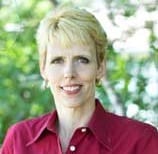 Why would you need Executive Career Coaching?
Because you want to job search with no mistakes
Because you want to navigate your way through the job search quickly
Because you've gotten burned by your last company and are struggling
Because you want to climb to the C-Suite fast
Because you want to change industries
Because you want to move to a bigger company or better opportunity
All these reasons are great reasons to hire an executive career coach.
A coach can help you where you may not be able to help yourself.  If Tiger Woods, Michael Jordan, Wayne Gretzky, and Deion Sanders all needed coaches to climb to the top of their game, then it shouldn't surprise you that a coach can help you climb to the top of yours.
If you are great at your job--strategic, proactive, problem-solving, growth-oriented--but not so great at promoting yourself, you need a career coach.  We can help you break a bottleneck or catapult you forward in your career.
If you are stumbling or even paralyzed by what happened in your last company, you need a career coach.  I recently coached an executive who was so shaken up by being laid off that he stuttered when talking about it.  In one session, we came up with a new way to talk about it so he got his confidence back--and got a job.
If your resume and LinkedIn profile aren't getting you called or contacted, you could use the expertise of a career coach.
If you can't find opportunities that fit your level of experience and expertise, you could use a career coach. I helped someone who'd been laid off from a Director position land a COO job with a $40,000 pay raise within 2 months.  He'd expected to be out of work for at least 6 months.
If you are getting interviews but no offers, you need a career coach. Let me give you another example:  I recently coached an executive who'd been out of work for 5 months.  He got interviews, but no offers.  He had told his wife to get used to cutting back, because even though they used to make $120,000, he didn't see how he could get any more than $90,000--when he eventually found something.  I coached him for 1 hour, and taught him how to directly contact decision-makers.  Within 24 hours of sending 30 messages, he had 2 Face to Face interviews scheduled:  one was with a major company in the auto industry, and the other was with a $7B company within 30 miles of his house that he'd never heard of.  End result:  he got a great job at the level he had made before.
Whatever issue you have...if you are not where you want to be, or you're just ready to make things happen, give me a call at (800) 691-2562.  I'd love to work with you and get you to the top, too.