You don't need a job, you need to create revenue.
Often during career transition the only thing most people can imagine is finding that next job. However, there is at least one other option to your needs; start your own business.
Starting your own business is not an easy task, does not happen overnight and often the pay is not as good as working for another bu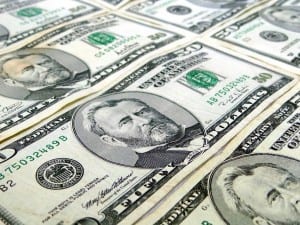 siness, at least not in the beginning.
Starting your own business can be a great way to create revenue to pay for all the things you think only comes from having a job:
Pay the mortgage
Buy the groceries
Pay for the car(s)
Buy health, life, disability, dental insurance
Pay for the vacations
Build up the retirement fund
Starting your own business can also provide many benefits you can't get from a typical job:
schedule flexibility
deciding what kinds of work you will and/or won't do
deciding who you will work with
deciding how many hours you'll work each day
deciding how much money you'll make
The freedom to change your business model as new ideas develop
Of course these benefits can only truly manifest if you are serious about building a real business.
However, here is what typically happens, instead of building a business most people end up being "self-employed."
Self-employed is not the same as owning a business. Simply stated:
Being self-employed means your business only creates revenue when you are working.
Owning a business means you are creating a system that generates revenue with or without you.
If you need help Presenting yourself properly on LinkedIn, Connecting with focus and Engaging to create value while on your career transition or discovering a business opportunity, let me help you with my LinkedIn Coaching Program
* This post was written by Career Confidential LinkedIn Expert Teddy Burriss of Burriss Consulting, Inc.  Follow Teddy Burriss on LinkedIn, Twitter or Facebook to learn more about his Social Media Coaching and Career Transition services.