I was prepping one of my clients for an interview today and when I asked him if he was "closing" in the interview, he asked me to explain....listen to what he said next.....
[cpp_cfplayer]
cp_file:quickies/critical-mistake-v2.mp4
cp_width:600
cp_height:338
cp_autoplay:true
[/cpp_cfplayer]
Does this change your thinking about this? Would you like more insight like this?
Sign up below for a webinar (no $$) to learn more: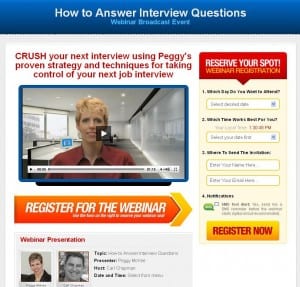 How to Answer Interview Questions
Click Here to register for this free webinar.
Perhaps you aren't interested in a webinar at this time. No problem...sign up below to receive the Career Confidential newsletter.
Get the latest tips and tricks for landing the job--new insights and insider techniques for your job search!
Don't miss out!
Sign up now.