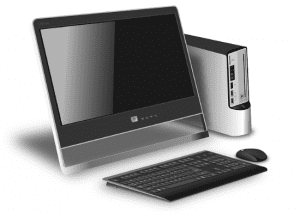 Having proper IT training is vital in the world today and for the future. I wouldn't be surprised if IT qualifications are essential for all jobs in ten to twenty years time. In a technology-filled age, more and more people are looking for those with IT skills and experience. Here is a list of some benefits IT training/qualifications can bring.
(Image by OpenClips http://goo.gl/EUjCSO)
High paying jobs
A UK company calculated that IT & Telecoms professionals earn an average of over £43,000 a year. This is up by nearly £1000 from last year and looks set to rise again. It sits seventh on the list of highest paid jobs in the UK. With companies relying so heavily on IT and IT-based solutions, it's no wonder the jobs are well-paid. Without IT help/analysis a lot of businesses will suffer.
Large variety of jobs
There's no end to the opportunities IT qualifications can bring. So many different working sectors require some level of IT expertise. In the UK IT related services provided the third highest amount of jobs in 2014. This is expected to continue. Predictions suggest computer related roles will gain many jobs in years to come. IT qualifications can open your working market. Certain qualifications/training will allow you to apply for diverse jobs. Take COBIT 5 Foundation training, for example. You will gain a COBIT 5 certification, which can lead to various jobs. This certification is just one of many IT qualifications you can obtain through training courses. Different ones will unlock different doors for you.
A secure future
With IT jobs increasing in numbers, it leads to a more secure future for someone with IT qualifications/training. You'll have a job that isn't likely to go away anytime soon. What this means is, even if you leave a job, you're likely to find another one. It isn't like certain specific jobs that are only present in certain companies. If you have an IT qualification, you're likely to find a secure job. Not having a stable job can be worrying and stressful.
Transferable skills
If you're IT qualified, you can use these skills across many different professions. Yes, there are plenty of IT jobs, but you can use your training and expertise for different roles. Even a simple Administration role requires some level of IT knowledge. If you have proper IT training and qualifications, you're more likely to get a job than someone with minimum IT skills. The fact is, the world is so dependent on IT that any job can use your extra knowledge.
Career choices are never easy, but we all have to make them.  If you don't have IT qualifications/training, then you can still get a job. But by having them it does expand your search. Even with all these qualifications it can be hard to find the right job for you. If you're struggling, think of unique ways to find work. You just have to keep looking and persevering through the hard times. You'll come out smiling in the end!
See these additional posts on IT jobs: