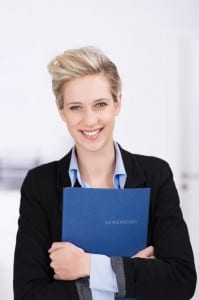 When you start contacting hiring managers, you never know what treasure of a job you'll find.  This job seeker got the job as the only candidate when she contacted the hiring manager at the company.  She went from beginning a job search to filling out hiring paperwork in 2 months.
Hi Peggy,

I want to thank you very much for your amazing products, especially the Hidden Jobs Finder!

I was first a bit skeptical about it, but I can say now, that as long as one follows your advice, one is guaranteed to get a job.

I started to look for a new job at the beginning of May and was filling out the hiring paperwork on the 1st of July.

This was all thanks to the Hidden Jobs Finder.

I found a job that paid almost as much as I wanted with great benefits [and an] amazing boss, in the perfect location...I can tell for sure, that without Hidden Jobs Finder I would have [had] no chance at finding the job, simply because the position did not even exist when I contacted the Hiring Manager!

My current boss just felt overwhelmed and was thinking that he needed some help, but didn't have time to even start working on getting help. He was really happy when I contacted him and offered help through LinkedIn.

[Your] 30/60/90 day plan also rocked. I gave it to my future boss at that time and it served as a guide on what I was going to do.

So as you may have guessed, I was the ONLY candidate for the position. I had [the] perfect resume (based on your [Extreme Makeover] resume kit), perfect experience, I showed that I can create the position and help - so I was hired!...I really, really advise anyone who is looking for [a] job to listen to your webinars and get your products!

...THANK YOU again for being there and [for your] passion for helping others in their job search.

Good luck,

L. C.
This job seeker utilized the:
You are also invited to attend our free webinars.
See our current webinar schedule here:  Training Webinars Page