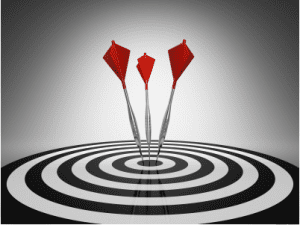 I hope you are on LinkedIn, because it is one of the fastest-growing ways to network with other professionals. The site does a good job of helping you figure out how to improve your profile and potential network, too. One of their helpful tools is found in their Targeted Status Updates list of 10 tips for engaging followers.
Under tip #2:
Informative, useful updates receive the highest engagement rates because that's the information members expect from companies they follow on LinkedIn. After all, your followers are active on LinkedIn because they want to be more productive and successful professionals.

60% of members are interested in industry insights (my emphasis)
53% are interested in company news
43% are interested in new products and services
Now, a job seeker may not have too much in the way of company news or new products and services. But every job seeker should be staying current on the industry they hope to join once they are hired. You should be doing a lot of reading about your career field anyway, right?