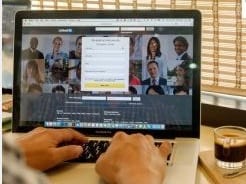 LinkedIn profile development is an often overlooked aspect of the job search or career change. The most popular business social network is vastly underused and unappreciated. Most individuals in business don't understand how to make it work for their benefit.
You may not need a LinkedIn profile writer to find value throughout the social network. Here's how to stand out on LinkedIn.
Get Grouped
With more than two million LinkedIn Groups in existence, there's bound to be one (or hundreds) within your industry. You can use Groups to meet others in your industry and develop your reputation as an expert in the field. The more value you add to a group, the more likely new opportunities come your way.