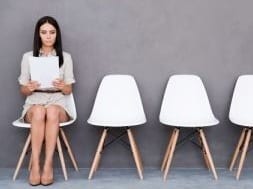 Traditional thinking holds your resume should be no longer than one page, but have times changed? An executive resume service will typically urge you to keep it to no more than two pages. However, some will say three pages is appropriate in certain instances. The bottom line is there are exceptions to every rule, and although your resume should be well edited, the focus should be on content, not length.
Applicant Tracking Systems
One important factor to consider is the use of Applicant Tracking Systems to vet candidates. This system allows employers to read and scan resumes by search terms. The difference between a live person reading your resume and the Applicant Tracking System analyzing it is a human typically looks for accomplishments, while the tracking systems search for keywords. So what does this mean for you the applicant? Since it is a bit tricky to try to please the Applicant Tracking Systems, as well as the employer, the best approach is to focus on quality content.