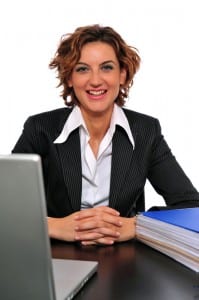 Do you have a file folder somewhere with your past performance reviews in it?  How about the award letter you received--or the note from your boss complimenting you on a job well done? During a job interview, have you ever thought, "I wish I could show an example of my work on my resume"?
These kinds of things should all be collected together in one spot--a brag book.
Brag books (aka kudos folders, success files, professional portfolios, etc.) are fairly well-known in sales rep circles, but they are such amazing tools for job interviews that if you don't have one, you are missing out.  In a job interview, brag books provide such compelling evidence of your success, they can absolutely help you get the job offer.
What kinds of things should go in your brag book?