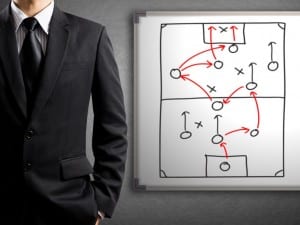 A career coach can be a job seeker's best friend.  Just as an athletic coach trains an athlete to improve and achieve more, a career coach can help a professional focus and hone skills to reach a higher level of success.  Good career coaching can help you
transition into a new career area,
beat out more experienced competition as an entry-level candidate, or
gain an edge in a very competitive job market.
As a career coach, I often get questions like:
"I am sending my resume but I can't get interviews. What can I do?"
"I've been downsized / laid off / fired.  How can I explain this to employers?"
"How can I transition from pharmaceutical to medical sales?"
"I get interviews but I don't get any job offers. "
Customized career coaching can solve all of these problems.
Most people only need about an hour, so it's not a big commitment.
Why me?  Basically, I have years of experience in sales, sales management, and recruiting, and I use all that experience to offer you an objective, informed opinion on your situation. It can be as broad as a personal branding strategy, or as focused as a resume review.  It's effective, and it's efficient.  You can learn:
How to write your resume so that it highlights YOUR best qualifications
How to get an interview
How to ace your interview--I can ask you questions and give you immediate feedback on your answers and style
What you should include on your brag book and 30/60/90-day plan--with specific ideas for your own situation
Which job offer you should take--discuss pros and cons with someone who has no agenda
How to negotiate salary--everyone is afraid of this one, but it's not that hard
Which follow-up techniques to use to make a great impression
How to build your personal brand so that you get farther faster
Figure out why you're not getting offers even though you're qualified
It's more competitive than ever in the job market, and you need every advantage you can get.  I would love to help you.  Click here for more information on coaching.