I am thrilled to announce that Career Confidential has just finished a massive upgrade and improvement of our already amazingly successful Hidden Jobs Finder—and to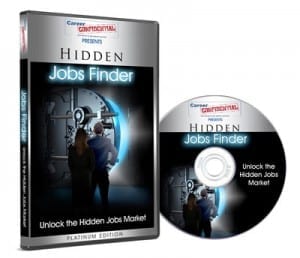 celebrate, we're offering it at a discounted price for ONLY the next few days!
And we're offering special bonuses for the first 25 and first 100 customers:  Free personal reviews of your resume and LinkedIn profiles!
Find out all the details here:   New and Improved Hidden Jobs Finder. 
If you're in the job search, you can't afford not to get it.  It could easily help you get 10-15 interviews so that you can be shaking hands with your new boss in a couple of weeks.
For the last 3 years, it's been getting job seekers in all industries MULTIPLE job offers by showing them how to find the names and contact information of hiring managers through LinkedIn.
But we started thinking…why stop with LinkedIn?  Not everyone has a LinkedIn profile.
If you could expand your search to find hiring managers through Facebook and Google, too, wouldn't that give you 3 times the results?  You'd get more managers, faster results, and better jobs.
The upgrades are completely fantastic.
It teaches a system you can use in any format to find the names and contact information of specific hiring managers in your industry.
It includes step-by-step guides to finding hiring managers (and hidden jobs) through 3 major sources:  LinkedIn, Facebook, and Google.
It even has a 32-page Appendix with sample messages for what to say when you contact your hiring managers.  These messages are guaranteed to be 'selling' messages that get the attention of those managers for you.
Go get it (along with your discounted price and special bonuses) right now.