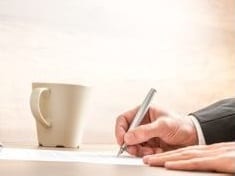 Your resume is the one surefire way to market who you are and what you can do. Top resume writing services understand this. The companies considering employing you know this too. As such, your resume will be scrutinized in every way possible during the hiring process. While there are many improvements you can make to your resume, one of the easier ways is to add testimonials.
Testimonials Lend Credibility
Talking about who you are is tough, but it's also easy to spin your abilities in a positive light. Whether you're just 
writing an executive bio
 or developing 
personal branding for senior level management
, you need every advantage. Even if references aren't required until down the road in the hiring process, you need an edge. If the selection is between you and another candidate, you will need extra support tipping the scales in your favor. Including testimonials would be that tiebreaker.