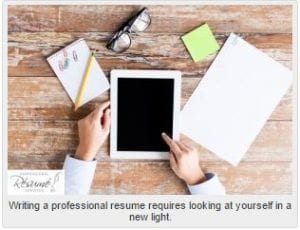 Resumes have one sole objective: to illustrate to a recruiter or hiring manager how you're the best person to serve the company you want to work for. If you're in the process of writing a professional resume, you should keep the concept of selling yourself to an employer in mind. Think about the desires an employer seeks in a potential employee as you describe yourself and how you are the best person available. Of course, this can be trickier than it sounds. To learn how to do this, we have a few handy pieces of advice for you. Here is some of the best information you can include on your resume to help yourself stand out.
Talk About Your Skills
Including a section that specifically highlights your 'Core Competencies' (and is titled as such) will help you bypass the automation that sorts through applicants and gets hiring managers to give you a closer look. Use the job listing you originally found as your guide by paraphrasing some of the requirements listed there. Apply them to your own previous work experiences by discussing how you've fulfilled these duties at your old workplaces.