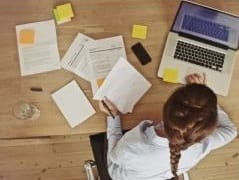 It's not enough to just have a standard resume. What is important is writing an effective resume, one that is designed to get you into that all-important interview. If you are not getting the interviews and opportunities you want, it's time to rethink your current resources. Here are five strategies for giving your resume a makeover.

Strategy #1- Forget Your Objective

It's customary to state your job objective at the top of the resume. However, those offering top resume writing services suggest this is futile and meaningless to potential employers. An employer is not as interested in what you are looking for as what you can give them. When an employer first sees your resume, you have an average of six seconds to catch their eye so make it about them.
Read more...