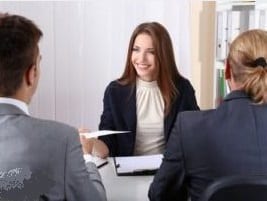 Some people might think in a highly digitized world resumes would have become a thing of the past. Even though the resume itself has become more digital in nature, it remains the best way to share your work history, point out your specific skill sets and demonstrate you have what it takes to get hired for a specific job or position. With this understanding comes the responsibility of making sure you create resumes that get you hired. There are many reasons resumes remain significant in the professional arena. Here are the top three reasons.
Reason #1 – Demonstrate Self-Confidence
A resume easily demonstrates your level of confidence in yourself, your training and your skills. It's the selling point to a company or potential hiring agent. The document must come together in such a way it highlights your abilities and knowledge about the job you are requesting. It shows you have the confidence to apply for the job, as well as perform it. It's acceptable to write your own resume or to hire a top rated resume writing service to construct it for you. There is absolutely nothing wrong with obtaining help to get it just the way you want it.