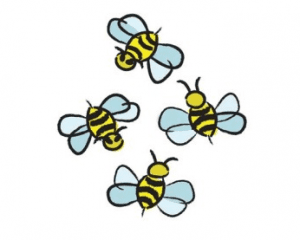 Do you know what "buzzword" makes me think of? Big bugs with wings that beat so fast the individual sounds blur together. In a resume, buzzwords are words used so often the reader stops seeing you as an individual. It can be tricky, though, because you have to figure out what's been overused to that point of overkill (i.e. "detail-oriented, or "responsible for" … just DON'T DO IT).
Buzzwords vs Keywords
Keywords are essential in your resume because they are the phrases or individual words the screening system is looking for. There is a lot of quality information on keywords and how to use them on this blog and on other career blogs. Basically, a keyword is the information the searcher is hoping to find. If an employer wants to hire someone who knows Microsoft Office and can come in to start work without training, they are looking for "Microsoft Office" on your resume. If you have the skill they are looking for, say so. Tell them how well you know it, too. "Uses Microsoft Office daily" implies competency.