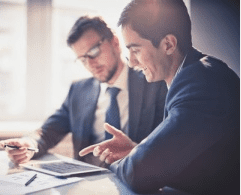 Switching your career path can be a challenging time. There are a lot of difficult choices to be made, and after you've decided to leave your current field, you may be nervous about finding a new career with an executive resume that may not match the jobs you're looking for. Reflecting your career change on your resume will help your new employers understand your switch and get a better sense of why you're a good fit for your new career.
Updating Your Resume
When it comes to executive resume writing, it is important to show employers what skills you possess and how those skills would benefit their company. Even though your former career path may be different, it is likely you have many transferable skills that will still be relevant to your new job.