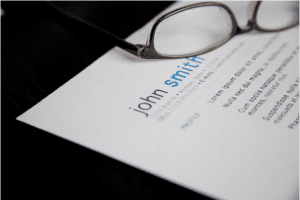 Sending out a resume is a little spark of hope. You're looking for something better than your existing job. More responsibility. Higher salary. Better opportunities. Or perhaps you're currently unemployed, and you desperately need a way back on to the job ladder. Either way, you need a resume that catches the eye.
Studies show that prospective employers make a decision within eight seconds of looking at a resume. HR people know what they're looking for, and they do this every day. They know quickly whether you're the right person for the job. That means your resume and your cover letter are the key to getting through the door.                                                                   photo
Not only that, but some companies now run their prospective candidate CVs through a computer. It highlights keywords and eliminates the useless resumes before they even reach a human being. It's tough out there, job-hunters! But, we'll show you how to craft a killer resume. Let's take a look.