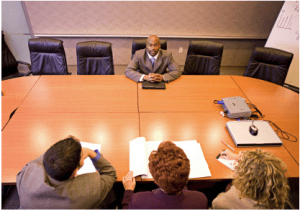 Are you one of those people who talk when they are nervous? It's pretty easy to do — and very damaging to your career if you don't learn how to control it. That old adage about having two ears and one mouth so you can listen twice as much as you talk is actually good advice for every part of your working world, from the interview to get the job to the moves into management and executive leadership.
The Big Mistake You Can Make
When you sit down for an interview, one of the big questions in the interviewer's mind is what you will be like to work with. It's a valid question because most jobs do involve some level of teamwork. So in order to answer the big questions, the way you answer smaller questions is observed. Speaking without listening is a red flag because it indicates that since you don't listen here, in the job interview, you won't listen later, on the job.