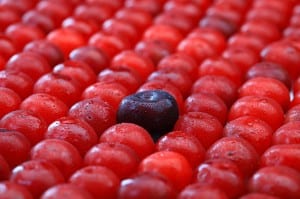 I received this great letter from Stephanie about how the 30-60-90-Day Action Plan helped her shine in her phone interview and face-to-face interviews and beat out 3 internal candidates for the job!
Hi Peggy,

I wanted to take a few moments to compliment you on the 30-60-90 Day Action Plan... Last month, I used them to prepare for a series high profile [face-to-face] interviews.

[I first had a phone screen.]  After receiving feedback on my phone screen, the interview panel said that I did not distinguish myself from the other candidates in the pool. Once I heard this... I was on a mission!

I...decided to sign up for Career Confidential and download the [30-60-90-Day Action Plan] tools (Word doc and [PowerPoint] template).  I thought I knew how to do an action plan - was I wrong! ;) Your course and tools made me even more confident during my [2nd] phone discussion with the hiring manager. I was very capable in discussing my specific plan if I were given the job assignment tomorrow. And he bought!

As a result, I was invited to participate in 8 F2F interviews with 3 VPs, 3 Directors, and 2 Sr. Managers. With your help... I delivered! I could tell that each panel member was very interested in my thought process and was very impressed that I had given great thought to my action plan for the first 30-60-90 days. Apparently, the other candidates did not have an Action Plan. Following my interviews with the Leadership team, I had a 3 1/2 hour lunch with the hiring manager. His first question was, "Tell me, how did you prepare for this interview?"

He was blown away by my in-depth review of the job and what would be needed to on-board the new hire quickly. And get this... I am an external candidate and the competition was three internal candidates!

I am very happy to report that yesterday afternoon, I received a phone call with their intent to move forward with me and they will have a job offer in my hands tomorrow! I can't believe this all took place in less than 4 weeks! Thank you!!!

Now, since I have to negotiate the salary, I will be checking out your course on this topic tomorrow. ;) [Salary Negotiating]

Thanks again for your awesome videos and practical tools needed to shine during interviews. Well done!

Sincere regards,

Stephanie T.
Please notice this about Stephanie...in her first phone interview, she was good, but she did not stand out.  The only thing she did differently was to add a 30-60-90-Day Plan to her interview preparation and conversation.  The plan made an enormous difference for Stephanie and ended up getting her the offer, even over 3 internal candidates.
If you are doing well in interviews, but not getting the offer, I encourage you to create a 30-60-90-Day Action Plan for your next interview so that you can get the offer, too.