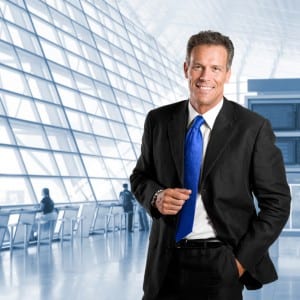 Executive job searches are much different than 'regular' job searches.  [See this Executive Job Search Webinar]
For one, there are fewer executive jobs available, so they are harder to find in the first place--and it's not like they get listed every day on Monster.
Two, because they are so few and far between, your competition for them is fierce.
So how do you find and then get an executive job?
1 - Make Your Resume Market You as an Executive
At every level, the job search process is really a sales process. The entire transaction of a hiring manager, CEO, Board of Directors, or anyone choosing an employee at any level is psychologically just like a customer buying a product. In this case, the hiring manager is the customer, you're the product, and your salary is the purchase price. The job itself is the problem or task that they need a solution for. You are that solution.
You have to show them why you're the best solution and how you can help them, because they want to know, "What's in it for us?" "Why should we choose you?"
2 - Learn to Write an Interesting, Compelling Cover Letter or Initial Message
Everyone hates writing cover letters.  But if you don't write a great one, you are missing a valuable opportunity to set the bias in your favor BEFORE they see your resume.  Don't you think it's better to have someone with a positive mindset looking at your resume instead of someone with a negative or even neutral one?
3 - Attack Your Job Search