A good sales book will naturally help you with your sales job, but it will also help you with your job interviews (whether you are interviewing for a sales job or not) because interviews are all about selling yourself for the job.
What about sales training applies to your job interview success?
Learning how to discover what your customer wants (so you can give it to them)
Reading body language
Closing the deal
The motivation you get from a good sales book will boost your job search confidence, too.
Here's my list of the top 10 sales books to boost your performance in a sales job interview: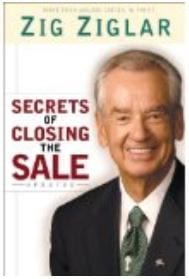 10.
  Secrets of Closing the Sale by Zig Ziglar
Zig's advice is classic, and you get some humor with your motivation.
Always a good thing.
  9. 
  The Little Red Book of Selling 12.5 Principles fo sales greatness: How to make sales FOREVER by Jeffrey Gitomer
Short, sweet, and to the point.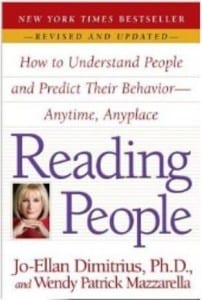 8. 
Reading People:  How to Understand People and Predict Their Behavior–Anytime, Anyplace by Jo Ellen Dimitrius and Mark C. Mazzarella
This will help you make sure your own body language builds rapport in the interview, see how hiring managers are reacting to you, and judge whether or not you want to work for them.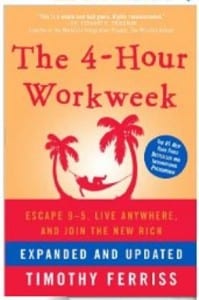 7. 
  The 4-Hour Workweek by Timothy Ferris
The essential book for boosting your productivity and being more successful.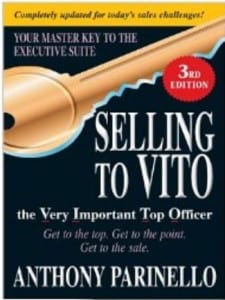 6.
  Selling to Vito the Very Important Top Officer: Get to the Top. Get to the Point. Get to the Sale by Anthony Parinello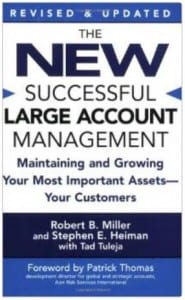 5.
  The New Successful Large Account Management:  Maintaining and Growing Your Most Important Assets–Your Customers by Robert B. Miller, Stephen E. Heiman, and Tad Tuleja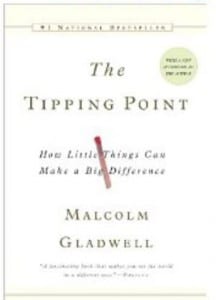 4.
 The Tipping Point:  How Little Things Make a Big Difference by Malcolm Gladwell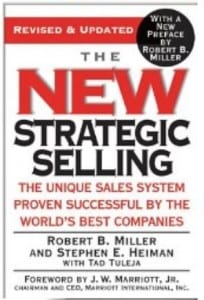 3.
 The New Strategic Selling:  The Unique Sales System Proven Successful by the World's Best Companies by Stephen E. Haimen and Diane E. Sanchez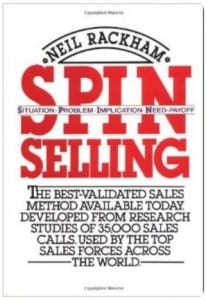 2.
   SPIN Selling by Neil Rackham
1.
I left #1 blank on purpose.  What's your favorite book on selling or sales?
Add it in the comments.