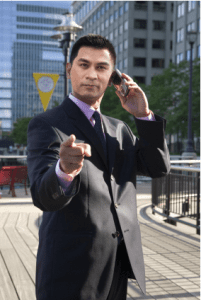 When searching through candidates, executive recruiters typically ask three main questions about each candidate:
Can you do the job? This is all about your strengths, skills and experience
Will you love the job? This is all about your motivation and work ethic.
Can we tolerate working with you? This is all about how you will fit with the employees and employers already at the company.
You need to keep these in mind as you are working with the recruiter. Everything you think, do, and say when with the recruiter should be an attempt to answer those questions. You should mention your strengths and skills often, but not to the point that it becomes annoying or obnoxious. You should express how love and enjoyment of the field of work you are applying for and you should be fun, charismatic, and easy to be around.
Expressing your skills and your love of the field is an easy enough thing to do, but it will not get you the job. No matter how qualified you are the recruiter will not want to bring you to the employers as an option if you are someone they find difficult to work with. This is why the third question is the one you need to focus on when preparing to meet a recruiter.