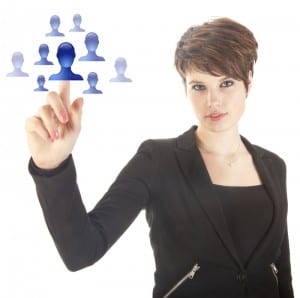 Some job seekers believe that in order to be successful on LinkedIn, they need 500+ connections.  This is a huge misconception about connections and what they do for you.
For Job Seekers
What's important is that you are connected to the people you should be connected to, and reaching out to managers (not asking to connect) in your field about who you are and what you can do for them.
Who Needs Lots of Connections?
Some professions (like recruiters) need a large number of connections in order to operate effectively.
When you are on LinkedIn, you are visible to all recruiters when they search for keywords.  So, if you are trying to get noticed by recruiters (who are searching for people to fill jobs) on LinkedIn, it's not really the connections that do it—it's your profile.
What Matters for You on LinkedIn