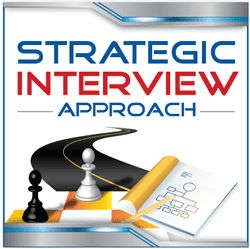 [myrpratings]
Product Description:
Walk into every interview with ultimate confidence when you take a fresh approach that puts you miles ahead of all the other candidates who are stuck in old-school interviewing hell.
You'll never break into a sweat over not knowing how to answer a question.
You'll never stumble over another answer.
You'll never be under-prepared.
In this in-depth training course, Peggy McKee reveals to you:
The 4 most common concerns of every hiring manager—and how to address them
Your true goal in the interview (you're much more likely to hit your target if you know what it is)
The right way to "do your homework" so that you're over-prepared for every interview
Critical do's and don'ts for phone interviews
Face-to-Face Interview "extras" that make you shine
Strategic ways to answer the most common interview questions
The top questions that you should ask that make a great impression
How to overcome the interviewer's doubts and objections
How to seal the deal with your thank you notes and references
Keys to success in Behavioral Interviews
How to be calm, cool, and collected in Panel Interviews
Above all, learn to definitively answer "Why should we hire you?"
You're in the interview to learn about the opportunity and get an offer so that you have a decision to make. Learn how to take control of the process by approaching the interview with a strategy to win!
---
Product Details:
Website-Based Video Coaching – Complete Video (1 hour, 19 minutes)

Divided into Modules for your convenience:
Module 1 – Interview Preparation: What is your Goal? (length 13:10)
Module 2 – Phone Interviews (length 7:49)
Module 3 – Face to Face Interviews (length 19:33)
Module 4 – Closing the Interview/Special Scenarios (length 27:11)

PDF Handout Download Included
MP3 Download Included
iPod Movie Download Included
Instant access at point of purchase with digital delivery
Automatic access to any future updates
Published by: Career Confidential
Language: English