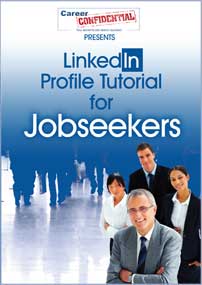 Why you MUST Get This Tutorial..
Career Confidential CEO Peggy McKee created this tutorial because she knows just how powerful a "selling" profile can be for a job seeker. In this tutorial you'll DISCOVER:
A Proven Process of Insider Techniques

(NOT What LinkedIn Teaches You)

How your profile can start "selling" you for the job
How to get hiring managers to CALL YOU about jobs
How to write a REALLY good Summary
What to do about your photo
How to AVOID MISTAKES that keep you from getting noticed
How to keep your job search a SECRET from your current boss!
And SO much MORE!!
(If you've never had a LinkedIn Profile, this will start you off on the right foot!)
FREE DVD!

THIS is the solution you've been waiting for…FINALLY learn what your profile absolutely must look like and say in order to attract the attention you need in the job search. THIS is what's made the difference between getting contacted about jobs in your field…or not.
Get Your FREE Copy NOW While You Still Can!!