Tired of Going to Interviews but NOT Getting the Job?
In 10 minutes, I'll give you a job interview 'secret weapon' your competition doesn't want you to have…a smart, direct, genuine way to show why YOU should get the job.
"This is the ONE job interview tool I would NEVER be without… It gets you hired every time you interview."
July 28th, 2021

Peggy McKee
Career Confidential LLC
361101 East 1090
Paden, Oklahoma 74860

Friend,
In my last job search,
I got 5 offers
!
How? By overcoming some of the same problems and obstacles you're facing right now:
You don't have the 'perfect' background or experience
You don't have enough experience or you're 'overqualified' (meaning, 'too old')
You leave the interview feeling like you weren't able to really show what you can do
You don't 'stand out' from your competition in any meaningful way
You get lots of interviews, but no offers
You're left feeling intensely frustrated and discouraged...but you can overcome any of them starting now.
It's time to do something different.
Following standard job interview advice from so-called experts isn't working. (If it did, you'd have a job right now.)
Imagine that the next time you interview, you could...
Be more confident and prepared than you've ever been before
Have an interview that's a professional-level conversation instead of an interrogation
Finally show your true potential and stand out as a 'wow' candidate
Get a job offer in minutes from a company who knows they've hit the jackpot
Get an offer for a role higher than what you interviewed for (with a higher salary)
Imagine how happy you'll be when the phone rings with an offer for your dream job.
How This All Happened...
I got all 5 offers because in every interview I used the most powerful job interview tool I could put my hands on—
the 30-60-90-Day Plan
. It worked so well for me that when I started my recruiting firm in 1999, I suggested that my candidates use the plan in their interviews, too. I noticed that the candidates WITH the plan got the job (just like me).
My candidates were so successful that I started getting requests for help from job seekers who were not my candidates, in all kinds of careers (not just sales). Naturally, I recommended that THEY take a plan (and I told them how to do it). When those people came back to me by the dozens with success stories, I had proof that my plan was something that could help anyone in any career, at any level.
Over the years, I've seen inspiring, exciting, amazing results. (I get emails all the time from people who've used the plan to get a job--love them!) I've heard from people who...
Interviewed for months with no luck, took a plan to their next interview--and got hired
Beat out competition with years more experience - or beat younger job seekers
Got invited back to interview for jobs at higher levels (with higher salaries)
Got introduced to the CEO during their interview because they were so impressive
Received great offers within minutes of interviewing
So now, I want to give you the opportunity to change your experience, change your career path, and change your life. Read on for the details...
What's a 30/60/90-Day Action Plan?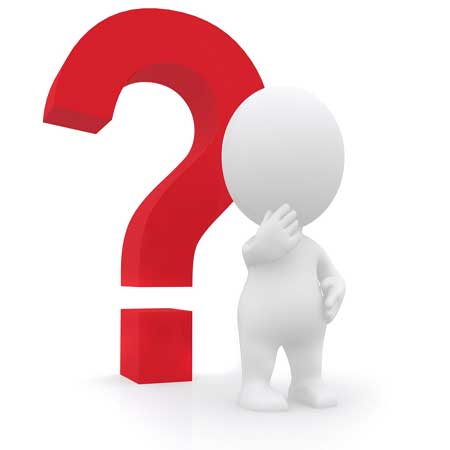 A 30/60/90-Day Plan is an outline of what you'll do in your first 3 months on the job.
Every job has tasks that must be completed for you to be successful.
In the most basic terms, it might be:
1st 30 Days:
Get to know everyone, learn policies, master software, and make initial evaluations for change.
2nd 30 Days:
Get to know more people, dig deeper into issues, identify problems, or review issues and solutions.
3rd 30 Days:
Move forward totally on your own, bring in new business, implement strategies, begin your own projects or initiatives, and so on.
All tasks and goals can and should be tailored for that particular job.
When you go over your ideas with the hiring manager in the interview, they get a 'test drive' of you as a new employee.
This process is
the most powerful, effective way to set you apart and get you the offer.
The catch is…this must be done correctly to get the job offer. A bad plan is almost worse than not having a plan at all.
A good plan can vault you head and shoulders above everyone else and set you up for success now and throughout your career.
You're probably wondering, "How can I create a good plan?" If this seems like a tough task to do on your own, that's because it is.
I've worked directly with thousands of job seekers on creating a plan in every industry, and refined these to perfection over the last 15 years or more.
My candidates and clients get offers.
All that experience had allowed me to develop a
perfect plan template
for you—with coaching on how to use it (because that's critical).
Anyone can use this plan and modify to fit your own specific job interview. My template makes this entire process
quick, easy, and foolproof
. But what really makes it outstanding goes way beyond the plan template.
The
template is detailed, strategic, and totally adaptable to any job
. I purposely created a plan I could hand to anyone so they could run with it and be successful.
The question is…when you have an awesome plan, how do you incorporate it in your interview?
It's how you talk about your plan with the hiring manager that really puts you over the top.
So I've added
Video Coaching
to the template so I can walk you through the process start to finish:
Where to Find Detailed Information for a Company-Customized Plan
How to Personalize It For You and This Job Interview
How to Recognize Cues to Mention It
How to Discuss It and Get Powerful Feedback
How to Use It to Ask for the Job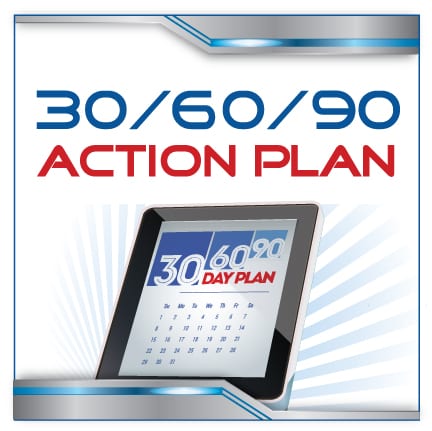 Why Does It Get You the Offer?

You're the best-prepared, most knowledgeable candidate—just from creating the plan

Because you bring it to the first interview, you blow them away with your drive and energy

You clearly demonstrate your work ethic and commitment to success

You have a discussion between professionals instead of a 'bug under a microscope' interrogation

You highlight your communication skills and abilities

You showcase your knowledge—even if you've never done this job before

You reassure the hiring manager that it's 'safe' to hire you…you're not a risk

Your
thank you note becomes another powerful 'selling' point
for you when you adjust your plan based on your discussion and send it with your note
If you want the job, this is the tool that will get it for you...
What Our Customers Are Saying
Don't just take it from us, let our customers do the talking!
"The 30/60/90 Day Action Plan is incredible!
The very first time I used it I was offered a higher paying position than the one I applied for.
That was ONE interview! I haven't even had a chance to try it out on any other potential employers, because I GOT THE JOB immediately!!
The best online tool I have ever purchased, and [Career Confidential's] follow-up support is stellar."
"I landed a position at a Fortune 50, "Most Admired", Fast Fifty Innovating company as a Business Analyst last week. My job search is over!
The interview came up so fast I didn't have time to prepare a 30-60-90 day presentation for the hiring manager, but I do attribute my ability to lead the interview and close the sale to your coaching. The interviewer who had previously worked in sales chuckled when I asked, "if there was any reason at all I couldn't start solving [her] problems next week." Two hours later, my recruiter called to ask me if I would accept the company's verbal offer for 20% more than I was making at my last position. Your coaching rocks!"
"I went for the interview and things went well. The hiring manager mentioned a business plan which I was sitting on the fence about purchasing. I drove home to immediately purchase the 30-60-90 day plan and tailored it to my workplace. I sent him a thank you email and attached the business plan. Long story short, I'm now in training for my new job! Thank you for all your help. Every professional needs this help."
What Makes This Plan So Much Better?
Why is the 30/60/90 Day Action Plan w/ Video Coaching from Career Confidential so different and so much better than what you may find elsewhere or do on your own? That's easy…
A Tested, Proven, Comprehensive Plan
My plan has been carefully
developed, interview-tested, and proven to get job offers
.
You get the
30/60/90-Day Template
, 3 different 30/60/90-Day Action Plan
Samples
(so you can see how the plan can be adapted for different jobs and industries), and a 4-page
PowerPoint Template with video tutorial
on how to customize it for you (so you can have a slick, tech-savvy presentation).
World Class Coaching
Along with all the documents, you get a
54-minute training VIDEO
packed with what I've learned over 15 years of experience with hundreds of companies and thousands of job seekers.
You'll have detailed instructions for each section of the plan, plus instruction on EXACTLY how to present the plan during the interview using either paper or PowerPoint. (You'll know what to say and how to say it.)
A Great Deal
Normally,
my consulting fee for job seekers is $400 per hour
.
In this system, you get
more than 50 minutes
of high-level tips, tricks, tactics, and instruction. If you and I were talking one-on-one, it would take much more than an hour for me to give you all this information. That means the
video portion alone is worth more than $400
.
If you add in the plan template, the 3 samples, and the PowerPoint template, they'd be worth another several hundred dollars—IF you could find them.
But
this information is not available ANYWHERE else
... it's practically priceless.
You'll discover all kinds of valuable extra tips:

What kind of paper you should use for your plan (you wouldn't think of this)

Tips on how to "Knock their Socks Off" in the first 5 minutes

Why you should have more than 1 copy of EVERYTHING you bring to the interview, and how many you should have

How to create the psychological mood that will 'magically' get you the offer

How to keep from playing 'ping-pong' in the interview

How to create a cover page that really impresses

Why your picture has no place in the plan or on your resume

The 80/20 Rule and why it's important in your plan

How to set yourself up for success in your new job
Take a look at what one of our customers said about his experience…
"This instantly establishes credibility and conviction"
Recently I was considered for a newly-created EVP role in the Branding Communications field -- it is a position that blends strategic planning, marketing and business development. The job not only demands expertise in those areas, it requires synergistic thinking for all three disciplines simultaneously. I am now in that job.
There were multiple factors that went into my getting the offer, certainly -- yet
EVERY interview panelist noted the foresight and detail that went into my 30-60-90 day plan
.
It is possible that competing candidates may have included a 'First 100 Days' set of milestones, since the hiring manager had suggested compiling that list. But as you know,
a "list" alone doesn't differentiate the thinking or rationale
.
However, the organized sequence and logic of progressively-built activities and objectives in 30-day periods (as clearly outlined in your 30-60-90 Day planning template) is clearly more understandable, believable and persuasive. It
instantly establishes credibility and conviction
.
And by the way, it
works wonders as an on-boarding guidepost
to facilitate rapid learning and job effectiveness. Thank you again ...
You won't believe how extensive this coaching is...you'll know:

How to prove you already know how to do the job (even if you're new to it)

How to make the hiring manager 'see' you as already hired with powerful visualization

How to build a team of mentors once you're hired for a big impact on your future success

How to identify priority areas for your specific position - show off your strategic thinking skills

How to create your training program if the company doesn't have one

Where to find the areas to focus on that will deliver the best results for you and the organization

How to protect yourself from any fallout once you take the job

And much, much more...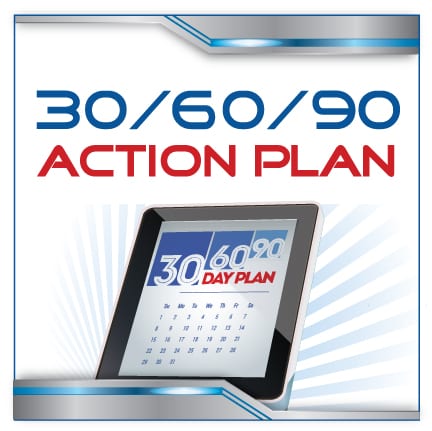 The Coaching Will Put You Ahead of Others (Even If They Have a Plan)
What if your competition also creates a 30/60/90-day plan? They still won't know what you know from the coaching, and they won't be as effective as you are. You'll know:

The BEST TIME in the interview to present your plan

Strategic questions YOU should ask while presenting the plan

What to do with the information the manager gives you

What to say to put the hiring manager on YOUR team

When to stop selling yourself in the interview

How and when to 'close' and ask for the job

What critical steps that, if missed, could BLOW your opportunity
Get the Offer Every Time You Interview
You can easily
create a customized plan for every interview in record time
and get the offer every time you interview!
Watch the entire video training PLUS
create a custom 30/60/90-day action plan for your next interview in less than 60 minutes
with this system in
4 easy steps
:

Cut and paste the template into your own Word document.

Review my tips and hints for customization and add all the personalization we suggest.

Watch the video a section at a time for step-by-step instructions for that section.

Delete our notes, hints and tips, and …bam! You have a custom 30/60/90-day action plan to review with the hiring manager in the interview!
Don't go to another job interview without this tool.
Once you have a completed document, it's even faster and easier to customize it for each new interview with a new company, for the rest of your professional career. It's wonderful for
promotion opportunities
, too! They'll clearly see that you're ready for the next step.
This tool will have a strong, positive impact on your career growth for the rest of your life! Think about what that will mean for you and your family. You will be ready for success.
You Also Get Two Great Bonuses
As if all these benefits aren't enough, I've added two bonuses to tempt you even more. Think of them as ethical 'bribes.' I know what this plan can do for you, but you may need a little more convincing to try it for yourself. I'll do what it takes to get you to take action.
If you don't do something different now, you'll get the same results you always have.
Don't let that happen. Take control of your career!

Bonus — Peggy's Power Words
(valued at $37)
Purchase right now and you'll get a bonus pack that includes my favorite Power Words - a list of over 150 powerful words that will add punch to your plan (and your resume). This is a $37 dollar value, yours free with the purchase of the 30/60/90 Day Action Plan.

Closing for the Job PODCAST (valued at $17)
This 10-minute audio training will boost your chances of getting the offer by 30%-40%! It's a critical tip I teach all my personal clients. If you purchase the 30/60/90-Day Plan today, you get this amazing training FREE!
And One More Extra-Special Bonus… A Personal Review of Your Completed 30-60-90-Day Action Plan!
That's right. If you purchase your 30-60-90-Day Plan RIGHT NOW,
I will personally review your completed plan and give you feedback on the 3 biggest improvements that would make your plan even stronger for you.
I can only offer these bonuses if you buy right now
.
But here's one more thing to make this offer COMPLETELY irresistible:
In addition to the template, the samples, the coaching, the bonuses and the review, you also get one of the strongest guarantees available anywhere...
My "You're Hired or I'm Fired" 365 Day Money Back Guarantee…
What does this mean? I'll put a full 365-day guarantee on your order today. You get my no-hassle promise. If the techniques in the 30/60/90-Day Action Plan don't get you more and better offers than you've ever gotten in any job search, send me an email and I'll happily refund your money.
You have no worries at all.
You can get 100% of your money-back with one email or phone call. (But I bet you won't want a refund because you'll be too busy being a superstar at your new job!)
The Power Words and Closing for the Job Podcast BONUSES are yours to keep, even if you ask for a refund. I can't be any fairer than that.
And get this--you
pay NO shipping or handling
! The 30/60/90 Day Action Plan and bonuses are digitally delivered--meaning you can
instantly access them from any internet-connected device
in the world.

"Iron-Clad 365-Day Money-Back Guarantee"

I'm never satisfied unless you are more than satisfied...so here's my simple 'no small print' guarantee.

Try the "30/60/90 Day Action Plan with Video Coaching" and put it through the wringer. Try every strategy, tactic, and technique as many times as you like - listen to the video coaching over and over and over again for a full 12 months. You be the judge. If it doesn't deliver everything I've promised, or if you're unhappy with it for any reason at all, I'll buy it back from you.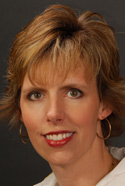 I have no problem whatsoever making this 'crazy' guarantee, since I've worked with candidates thousands of times using these same tactics -- I KNOW they work. Fair enough?

"You have my personal guarantee"

Peggy McKee
CEO
Career Confidential LLC
Your Purchase Is 100% Safe & Secure
If you've read this far, you have to know that my 30/60/90-Day Action Plan is one of the most important career tools you can have. You've read what others have said (people just like you, longing to have an advantage in their job search). You've read about the fantastic results they've gotten after putting the plan to use.
You've read my guarantee. I hope you agree that you have
absolutely NO RISK
. How could our guarantee be any more fair?
So if you haven't already scrolled down to the 'add to cart' button, there could only be one thing standing in the way--you're leery of purchasing online. Maybe you're afraid of identity theft.
RELAX!
Your purchase will be protected by the strongest and most secure payment processing available anywhere
. Our payment processing has achieved the vaunted
PCI compliance certification
, so you have no worries.
Plus, I'm no fly-by-night huckster. I have a brick and mortar recruiting and coaching firm in business for over 10 years and a sterling reputation I've earned over years of doing business ethically. You can check out my
corporate website
and see my staff. You can even call me and I'll give you directions to my office if you like. The point is, you can trust me as a person of honor and integrity.
Don't wait another minute to get the tool you'll use EVERY TIME you interview in your career.
Get your plan now!
You've invested a fair amount of time just to read this far. You know that the 'definition of insanity' is doing the same thing over and over again while expecting different results. You know that you want the kind of results that my customers are getting.
Do something different in your job search. Take action now!
Get your credit card out
and
click the orange "Add to Cart" button
(above).
You'll be taken through our simple 3-step instant access process. You'll be asked to
enter your name and email address, credit card information
and product options--and then you'll get access to your product.
The whole process
will take less than 2 minutes.
If you have any problems at all,
click on the Help button
and type in your question and information so we can assist you.
You can also
call our office toll free between 9AM - 5PM US Central time at 800-691-2562
to speak to someone in our office who can take your order, and you can always
email us at [email protected]
.
So, go ahead,
hit the orange "Add to Cart" button below
and start customizing your plan in just a few minutes. The sooner you start, the sooner you'll have your job offer.
continued

So here we are...you've read all about my 30/60/90-Day Action Plan. You've seen the amazing results we highlighted from just a few of the THOUSANDS of people who've used the plan to get their dream job. You know about everything that comes with the plan how it will work together to give you the best interview of your life.
Hopefully, you noticed my
amazing 100% money-back 365-day satisfaction guarantee
, the strongest in the industry. How could I possibly make that kind of guarantee unless my plan does what I say it will?
By now, you should understand what an incredibly powerful tool the Action Plan is, and how
you have NO RISK--you can only win
.
I've tried to answer every question you might have about the 30/60/90-Day Action Plan--but just in case,
I put together an FAQ
that covers some common questions; you'll find it below.
I'll leave you with this...Invest in yourself. Invest in your career. Set yourself apart from the flock of candidates that hiring managers see…and get the job you want.
Wishing you great success…

Peggy McKee
CEO
Career Confidential LLC
PS
- Imagine you have a twin who looks just like you, has the same job, has the same skills, answers interview questions exactly the same...you're identical. Imagine that you both go to a job interview. You have a plan and your twin doesn't. You have an in-depth discussion with your future boss about how you will approach this job. They see how you think and start picturing you in the role. Your twin has a regular, typical interview. Who will get the offer? No question about it--you will. That's why you need a plan.
Get the 30/60/90 day action plan right now
.
PPS
- If you're ready to
take control of your next job interview
- get my plan.
Here's a reminder of everything you get with my kit:
The tested and proven 30/60/90-day template and 3 sample plans valued at $97
In-depth video coaching valued at more than $400
Peggy's Power Words for your plan and your resume valued at $37
How to Close for the Job podcast valued at $17
A 4-page customizable PowerPoint template WITH a separate training video on how to use it, valued at $97
A Personal Review of Your Completed Plan at no charge
All together,
you'll have products worth more than $400
for a single payment of $97. AND with my
unconditional money back guarantee
, I assume all the risk.
You have ZERO risk
...nothing to lose and everything to gain. Even if you ask for a refund, the bonuses are yours to keep.
Try the 30/60/90 day action plan with video coaching.
PPPS
-
If you don't have $97 right now, go borrow the money
to
get the plan with my video coaching
. It will be some of
the best money you've ever spent
. I
absolutely KNOW
how much better you'll do in your interviews with this plan. Why do you think I'm able to
guarantee the darn thing for 365 days
?
PPPPS
‐ Don't forget about my
FREE personal review of your plan if you get this product today!
You'd be crazy to pass up this amazing opportunity!
Frequently Asked Questions
What kinds of jobs are 30-60-90-day plans good for?
A 30-60-90-day plan is great for ALL white-collar job interviews, from entry-level to CEO. Every job has a set of things that you need to accomplish in order to be successful. The details change, but the concepts remain the same: getting to know your new surroundings, mastering systems and procedures, and implementing things of your own to contribute to the organization.
Isn't bringing a plan overkill for a first interview?
Absolutely not. If you don't showcase your skills and abilities as much as possible, you may not get a second chance at all. The second interview is the time to bring a revised version of your plan, based on what you learned in your first interview conversation.
What happens if the hiring manager isn't interested in seeing my plan?
If the hiring manager dismisses your plan and the work you put into it, I hope that you seriously think about whether or not it's a good idea to work for someone who doesn't want to know how you think, how you work, and what your plans are for your job performance.
But again, even if you don't get to show your plan in the interview, the work that you put into creating your plan will make you much stronger in the interview. You will still stand out from your competition.
What if my plan isn't right?
If you've done your research and created a thoughtful, strategic, practical plan, it will be OK if some details aren't correct. In fact, you can acknowledge right from the beginning that, "Hey, I know some of my details might not be exactly right because I haven't worked here before, but I'm so excited about this job that I put some thoughts on paper and I'd love to get your feedback on them."
Your plan should be a working document in this first interview—THEN you can revise it and add details to it for the second interview, based on your feedback. So you have a better, stronger plan than your competition in the first interview AND the second one.
How long does it take to get my products?
Your products will be accessible as soon as your payment is processed (in minutes). To save you money and get your products to you as fast as possible, everything is accessible online, from any internet-connected computer or device. When your purchase is complete, you'll receive a confirmation email containing your individual username and password. You simply log in (we do that automatically for you with your initial purchase) using your email and password and your products will be shown on our membership 'dashboard.'
Make sure you save the email with your password so that you can refer to it later.
What is your refund policy?
We offer a 100% satisfaction money-back guarantee to all customers for one full year after purchase. If you are not satisfied with our product, simply send us an email and we will refund your purchase right away. Our goal has always been provide you maximum benefit and a great experience. If you're not thrilled, then we have no interest in keeping your money.
Will the 'online' parts of the product work on my device?
Our videos, audios, templates (the whole website) is designed to work with almost every modern device there is. It should work with MACs, PCs, Android phones, Windows phones, iPhones, and any kind of tablet you may own. If you can access the internet with your device, you should be able to log in and use your products on our membership site. If not, please contact our office for help.
What do I do if I need help?
We're are a small company, but we strive to provide world-class support. During our office ours we offer Live Chat (just click the "Live Chat" link in the menu) and phone-based support. Feel free to reach out to us by phone, or email us at [email protected], or click on the red "Help" button on any page to submit a ticket to our help desk.
You'll hear back from us within one business day (but usually much sooner).
How do I get the free lifetime updates for this product?
One of the best things about your Career Confidential product(s) is that any upgrades or updates to products are automatically provided for you in your 'dashboard' the very next time you log in. There's nothing for you to do, and nothing for you to remember. You receive these automatically, at no charge.
Is purchasing your product online safe?
All of our shopping carts are PCI complaint and comply with the highest standards of security in the industry, using SSL encryption. They process millions and millions of transactions each year. Career Confidential does not store your credit card information in any way that could be compromised.
Why should I go with you instead of some other job search service?
I've looked very carefully at what's available out there, because that's my business, and what I've found is that when you really drill down to looking at some of these people, you don't find what you should find. They don't have the background and experience that you need to help you right now. You should be very, very, careful about whose hands you put your job search into. A lot of people are say and put into practice things that I would not want for you, because all it will do is hold you back and keep you from the success you deserve.
You don't have to work with me, but if you choose someone else, please pay attention to their credibility in terms of their background and experience. They need to have relevant experience and a track record of success. I have both. I've been a recruiter for years, and I've worked with thousands of job seekers at Career Confidential (both as customers and coaching clients). I know what works, and my customers tell me every day that I'm right. I know I can help you.
How do I know this isn't a scam?
We are sorry that we even have to put this in the list of FAQs, but because of some bad actors on the Internet, many customers and potential customers think that most companies that sell online MUST be running some kind of scam. Nothing could be further from the truth, at least as far as Career Confidential and its business practices go.
My business partner, Carl Chapman, and I started Career Confidential in 2009. Carl is a graduate of the United States Naval Academy, where honor and integrity is a given. I've been an independent businesswoman for decades who has always believed that one should conduct business based upon the highest ethical standards. If you don't think we have provided value, over and above what we promised, we don't want your money.
I'm happy and proud to say that in our entire history of selling products online we have never had a single unresolved complaint from any customer. I don't know how many other companies can make that claim.
If that isn't strong enough for you, don't click the 'add to cart' button. Instead, pick up your phone and call me right now. How many other companies do you know that will let you chat with the CEO before you buy a product?
Additional Customer Stories
Out of thousands of success stories, here are a few more.
I have been interviewing for a National Sales Manager Position with in the company for past couple months. When the position opened 126 individuals applied. These were narrowed down to 29 acceptable applicants.I received a very nice offer early this week surpassing my expectations and I accepted the position. I have feedback from the interviewing team (12 members) what helped separate me from the rest of the applicants was the 30/60/90 Day Action Plan. I used your template and my knowledge of the position to develop an impressive 30.60.90 Day Action Plan. A personnel friend a Global Account Manager was part of the interview team and explained in this very competitive position the 30.60.90 Day Action Plan was a deciding factor.
THANK YOU. I interviewed yesterday for a job I really wanted when it came time for me to ask questions I pulled out my 30, 60, 90 day plan and presented it to them. WOW WOW WOW they were won over!!! One of the individuals (the final say so guy) replied I have been interviewing candidates for hourly jobs all the way up to Managers for over 20 years and never has anyone ever presented a plan like this, "this is impresive". My mind is made up I have no further questions. The recruiter I was working with received a call (before I could drive home a 45 min. drive) with a job offer. IT REALLY DOES WORK!!!!! THANK YOU!!!!
I bought your 30/60/90 Day Action Plan, and used it to prepare for my interview. This was the greatest interview i ever had in my life. The panel was so impressed, i was so happy and enjoying myself during the interview. I knew that i had aced the interview even before the interview was over....Thank you very very much for 30/60/90 day action plan, i was hesitant, but it worked wonders for me!
"I GOT THE JOB!" and I am sure it was the 30-60-90 Day Plan that put me ahead of the other primary candidate. I pulled out the plan on the first interview and my new boss was highly impressed - both that I went through the effort but also because it mirrored his own plan of action for the position he was seeking to fill (Senior Project Manager). I beat the odds in this economy and was only on my job search just a hair over 3 months - and not only is it a new job, it is actually a step up into a senior management position. Thank you for keeping me motivated and actively pursuing a new job after my lay off - some days, it was tough to continue to put in the 8-10 hours a day it took, but I did - and Peggy's video's and motivation really helped me stay focus and retrain me to do a job search in this economy and after 12 years of really not having to. So much has changed since the last time I had to actively look for a job.
...thank you for the business plan templates and your videos...I had a 2nd interview with a hiring manager today... I had already prepared my 30/60/90 plan and sent it to the recruiter (whom I had the first interview with the week before), but the hiring manager did not mention anything about it. When I asked if he received my business plan, he said no, he only received my resume from the recruiter. I asked him if it would be ok if I emailed him what I had worked on and of course he said yes. He had told me the next steps of the interview process which included him talking to the recruiter and then one of them getting back to me no sooner than the end of next week. I thanked him so much for his time, and immediately typed up my thank you email and attached my 30/60/90 plan. Ready for this???? I got a phone call 4 hours later from the recruiter asking to schedule a 3rd interview! I am in total awe right now! I bow down to you!!! Thank you! Thank you! Thank you! :)
... the 30/60/90 day Action Plan worked for me. I bought your template and coaching yesterday afternoon and worked yesterday evening to put my action plan together. I had no time to lose. My second job interview was scheduled this morning. I brought my action plan in to my interview this morning and by this afternoon I received and accepted a job offer as a Nurse Supervisor in a well known home care agency.
Thank you for your guidance. The 30/60/90 Day Action Plan really works!