Video 9 – How to Excel in Your Career Product Reviews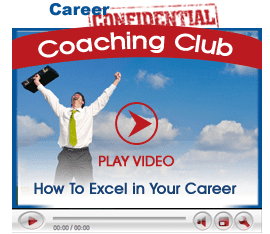 Average Ratings
Overall Rating
Usefulness
Support
Value
Quality
Ease of Use
Product Description:
Would you like to be "the one to watch" in your organization?  The superstar who climbs the ladder of success quickly, without missing a beat?  You can.  There are secrets to success that go beyond hard work, job skills, or even luck.
Think about people who rise to the top of their career field fast.  What do they have in common?  What traits and skills do they have?  What actions do they take that get them where they want to go?
In this 1-hour video, you'll learn 8 Rules for rising through the ranks, no matter where you work.  These are steps that you can take, over the short- and the long-term, that will lead you to achievement and recognition—so that when the next opportunity for promotion becomes available, it's all yours.
---
Product Details:
Video Length:  1 hour, 13 minutes, 45 seconds

Instant access at point of purchase with digital delivery
Automatic access to any future updates
Published by:  Career Confidential
Language:  English
Video 9 – How to Excel in Your Career Product Reviews
35