Video 6 – Face-to-Face Interviews Product Reviews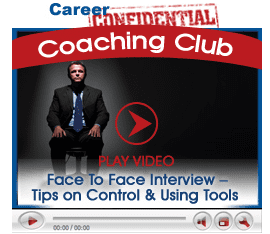 Average Ratings
Overall Rating
Usefulness
Support
Value
Quality
Ease of Use
Product Description:
If you've made it to the job interview, you're almost there….if you can just figure out what you need to do or say to stand out from the other candidates.  While most interview prep focuses on preparing and practicing the "right" answers to typical interview questions, Face-to-Face Interview—Tips on Control and Using Tools goes further by teaching you true interviewing skills to get past the nerves, control the meeting, and close the deal.
Peggy McKee's career coaching advice is laser-focused in this half-hour video that teaches you practical, powerful, and proven techniques for:
The best interview prep of all
Appearing strong and confident as a candidate
Convincing the interviewer that you will be successful, even if you have no experience
Controlling and influencing the interview through your words and phrases
Avoiding common behaviors that will sink you
Handling special styles (behavioral interviews, panel interviews, etc.)
Whether you're a new graduate or a seasoned professional, Peggy's interview techniques will take you to the next level, in your job search and in your career.
---
Product Details:
Video Length:  33 minutes, 31 seconds

Instant access at point of purchase with digital delivery
Automatic access to any future updates
Published by:  Career Confidential
Language:  English
Video 6 – Face-to-Face Interviews Product Reviews
36