Video 5 – 30/60/90-Day Plan Product Reviews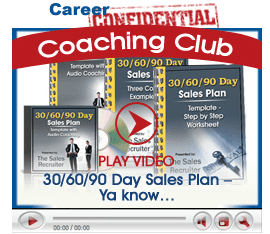 Average Ratings
Overall Rating
Usefulness
Support
Value
Quality
Ease of Use
Product Description:
How do you make the hiring manager understand that you're the one to hire?  How can you convince him that you understand the job and that you can (and WILL) do the job well?
A 30/60/90-Day Plan is a written outline of what you will do in your first 3 months on the job.  To do one well, you have to research the job and the company—it's a big, giant leap past just "doing your homework" before the interview.  It makes you stand out over all the other candidates who haven't worked this hard.  It demonstrates your understanding of the job (even if you have no experience) and what it takes to be successful.
While you'll find the basics of how to write 30/60/90-day plans elsewhere, Peggy McKee shows you the special touches that make it truly impressive to results-oriented hiring managers and her unique, job-winning tips and techniques for presenting it and talking about it in your interview.
Learn the purpose of the plan and why it's so impressive
Create a well-defined plan specific to YOUR interview
Discover what you MUST include in your plan
Work it into your interview—even if you're not asked for it
Get the key words and phrases to use when you present your plan
Direct your interview conversation to help the manager "see" you in the job
Make the plan part of your follow up strategy
---
Product Details:
Video Length:  1 hour, 8 minutes, 13 seconds

Instant access at point of purchase with digital delivery
Automatic access to any future updates
Published by:  Career Confidential
Language:  English
Video 5 – 30/60/90-Day Plan Product Reviews
65