Video 3 – Phone Interviews Product Reviews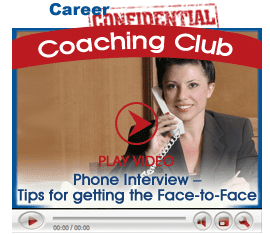 Average Ratings
Overall Rating
Usefulness
Support
Value
Quality
Ease of Use
Product Description:
What's the main point of a phone interview?  It's not "I'd like to know a little more about you."  It's "give me a reason to eliminate you from this stack of great candidates."  Hiring managers' budgets and schedules usually allow for only a few face-to-face meetings.  That turns the phone interview into a "weeding out" process you must survive to have a real chance at the job.
Phone interviews pose some unique challenges because there's no visual feedback like body language or facial expressions to gauge how you're doing.  The Phone Interview 1-hour training video dives right into the best way to deal with those challenges, and goes a few steps further to show you how you can make them work for you.
Learn the best way to prep for a phone interview
Set up your surroundings for optimum conditions
Take advantage of the situation—you can "cheat"
Use your voice to make the interviewer like you
Make up for the lack of body language
Avoid the most common phone interview mistakes
Learn what to say to get to the face-to-face interview
---
Product Details:
Video Length:  1 hour, 5 minutes and 57 seconds

Instant access at point of purchase with digital delivery
Automatic access to any future updates
Published by:  Career Confidential
Language:  English
Video 3 – Phone Interviews Product Reviews
48