Video 1 – Approaching the Hiring Manager Product Reviews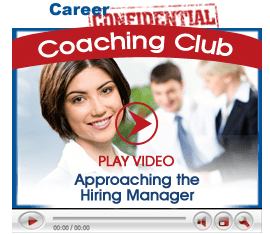 Average Ratings
Overall Rating
Usefulness
Support
Value
Quality
Ease of Use
Product Description:
You can skip the things that make the job search most frustrating (Human Resources departments, job boards, and endless online applications) by going straight to the real decision-maker:  the Hiring Manager.  The catch is, approaching the hiring manager directly is difficult for most job seekers to do.
There is an art and a science to approaching a hiring manager with confidence and success, and this 1-hour video will teach you both.  You'll learn how to find and contact hiring managers, as well as how to overcome any fears you might have about putting yourself "out there" like that.  You'll learn to get their attention so they become interested in you as a candidate and call you for an interview.
This training video will teach you:
Your 4 best opportunities to directly contact a hiring manager
What to say that gets their full attention
What not to say so you don't appear desperate
---
Product Details:
Video Length:  55 minutes, 41 seconds

Instant access at point of purchase with digital delivery
Automatic access to any future updates
Published by:  Career Confidential
Language:  English
Video 1 – Approaching the Hiring Manager Product Reviews
30